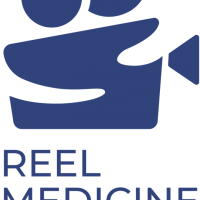 Website Reel Medicine Media
Humanizing end-of-life care through the power of storytelling
Job description
Project Assistant, Reel Medicine Media
To apply, fill out this application: https://forms.gle/Qr1j49qQsypYYoL66
Due date: Applications accepted on a rolling basis
Position: Project Assistant, full-time
Location: Bay Area. Primarily Remote, but candidate must be available 1-2 days/week on-site in Oakland, CA as needed
Preferred Start Date: June 1
Compensation: $50-60K plus benefits
POSITION SUMMARY
Reel Medicine Media is seeking a new teammate with a passion for doing good and an interest in improving end-of-life medical care. We are a high energy, goal-oriented, and results-driven team. We value diversity and strive to bring together a range of talents to work toward our common goals.
The Project Assistant is responsible for managing the administrative and development operations start to finish and is an integral member of the team. Our core team is small: Founder and Chief Creative Officer Dr. Jessica Zitter, an Executive Director, and a Senior Project Coordinator (to whom the Project Assistant will report). While much of the work performed by the Project Assistant will be administrative, there are ample opportunities for participation and collaboration in this startup environment.
The ideal candidate holds a bachelor's degree and has 2+ years of experience in project administration and management, as well as executive support. Meticulous organizational skills, effective communication, strong writing skills, flexibility, and a willingness to roll up one's sleeves in a startup environment will be keys to success in this role. An interest in end-of-life issues, medical and healthcare education, documentary film and media production are a plus, but no prior knowledge is required.
ORGANIZATION DESCRIPTION
Reel Medicine Media is a small non-profit organization whose mission is to humanize end-of-life care through the power of storytelling. Founded by ICU/Palliative Care doctor Jessica Zitter, Reel Medicine Media has three primary programmatic areas: producing documentary film and media, developing accompanying grassroots impact campaigns, and creating medical educational programs for physicians and trainees. Our target audiences include both the general public and healthcare providers, with an emphasis on specialty physicians in acute healthcare settings. Our suite of storytelling content explores a variety of topics in this space, including spirituality, racial inequities, implicit bias, end-of-life decision making, death education, medical culture, decision-making in medically intense environments, physician burnout, and other subjects relevant to caring for patients with serious illness.
Dr. Zitter is a national speaker and advocate for improving the way we die in America. Her essays and articles have been published widely in The New York Times and other publications, and her first book, Extreme Measures: Finding a Better Path to the End of Life, offers an insider's view of intensive care in America and its impact on how we die. She has worked on two award-winning documentaries, including Netflix's Extremis and Caregiver: A Love Story, and is currently directing The Chaplain of Oakland, which explores the public health crisis of racial health inequities at the end-of-life. You can learn more about Dr. Zitter and Reel Medicine Media at www.reelmedicinemedia.org.
PAY AND BENEFITS
$50-60K Salary
10 days paid time off, plus one week off Dec 25 – Jan 1
Paid sick days
Medical and Dental reimbursement
Employee Retirement Plan
ESSENTIAL DUTIES AND RESPONSIBILITIES
Support a wide range of administrative tasks as needed by Founder and ED
Manage complex calendar schedules, coordinate meetings and travel for Founder and ED
Attend and support team meetings including note taking and tracking follow-ups
Manage Founder's emails and track daily to-do's
Support development operations, grants management, donation coordination, and funder research in collaboration with ED
Support the ED in preparation for Board and Advisory Meetings
Conduct research and collect information for meetings, presentations, or reports
Provide production assistance and coordination for film shoots as needed, including ongoing media management
Maintain digital files and information including documents, media archives, and data
Coordinate with Event Managers to organize details for Dr. Zitter's speaking program
Support film screening tour and impact campaign needs
Oversee contract management, invoicing and payment for consultants, contractors, and, vendors
Manage Salesforce Nonprofit CRM platform for databases, contact lists, and donor management
Provide writing and communications support for grant proposals, email correspondences, newsletters, website and social media copy, promotional materials, and other projects as needed
Maintain and update organizational website and manage e-news
Create and post social media content and manage social accounts
Take on special projects, as needed
REQUIRED EDUCATION AND EXPERIENCE
Bachelor's Degree from an accredited college or university
PREFERRED EDUCATION AND EXPERIENCE (2+ years experience preferred for each):
Administrative & office management (creating, maintaining, and enhancing systems and processes)
Development, grant writing, and donor operations
Complex calendar and email management
Media assets management
Social media and website management expertise
Comfort with project management software and CRM
KNOWLEDGE, SKILLS, AND ABILITIES
Familiarity with Zoom, Google Suite, Salesforce Nonprofit, Dropbox, Microsoft Office, Squarespace, WordPress, Asana, Mailchimp, Hootsuite
Outstanding organizational and time management skills
Strong written and verbal communication skills
Ability to prioritize and multitask in a fast paced start-up, work environment
Technically savvy and undaunted by new software or applications
Detail oriented
Comfortable "managing up"
Collaborative, flexible work style
Strong interpersonal skills and ability to maintain positive working relationships with a variety of partners, funders, and contacts
ORGANIZATIONAL RELATIONSHIP
Reports directly to Senior Project Coordinator
Works in close collaboration with Founder and Executive Director
Interacts with board, consultants, film teams, and vendors
PHYSICAL DEMANDS
The physical demands described here are representative of those that must be met by an employee to successfully perform the essential functions of this job. Reasonable accommodations may be made to enable individuals with disabilities to perform the essential functions. Physical demands include continual sitting, typing, and repetitive computer use for eight hours a day.
WORK ENVIRONMENT
Ideal candidate is based in the Bay Area. Primarily remote, with 1-2 days per week on-site in Oakland, CA for weekly team meetings and occasional in-person days for media asset management and production assistance, as needed.
Strict non-smoking environment and proof of COVID-19 vaccination required (unless medically contraindicated).
Schedule is generally 8 hours per day during the week, but requires some flexibility based on needs of the organization with occasional weekend or evening work required.
EQUAL OPPORTUNITY STATEMENT
Reel Medicine Media is an equal opportunity employer that values diversity as central to our work. We comply with all applicable state and local laws governing nondiscrimination in employment. Our practices are in alignment with our commitment to workplace equity, diversity, and inclusion. We foster a work environment where our current and future staff feel welcomed without regard to race, color, religion, gender identity, national origin, sex, age, disability or sexual orientation.
To apply for this job please visit forms.gle.