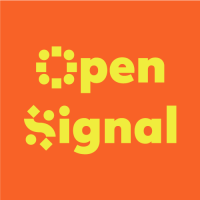 Website opensignalpdx.org Open Signal
Open Signal is a media arts center in Portland, Oregon.
Director of Finance
Open Signal
Portland, OR 97212
 
$80,250 a year – Full-time
About Open Signal
Open Signal envisions an anti-racist media future. Our staff are a diverse community of teachers, media artists, social activists and dynamic nonprofit professionals. Launched in 2017, we're building upon the 35-year legacy of Portland Community Media to create a media arts resource unlike anything else in the Pacific Northwest. We currently partner with makers underrepresented in the mainstream media, offering dynamic education, a professional-quality equipment library, production studios and artist residencies. A people-powered alternative to corporate media, we broadcast five cable channels and an online network with locally produced, non-commercial content.
Learn more at opensignalpdx.org.
Position Description
The Director of Finance is responsible for managing financial functions. This includes assisting the Leadership Team with budget preparation; conducting financial analysis and preparing financial reports; developing and maintaining an effective system of accounting; managing the payroll process and maintaining accurate financial records for audit. This position will also be part of the organization's six-person leadership team, which collectively shares decision-making and ultimate responsibility for the health of the organization. This is a unique opportunity to explore new models in organizational structure and philosophy.
Essential Functions
80% Financial Management
Analyze and present financial reports in an accurate and timely manner; clearly communicate monthly and annual financial statements; collate financial reporting materials for all donor segments, and oversee all financial, project/program and grants accounting;
Coordinate and lead the annual audit process, liaise with external auditors and the finance committee of the board of directors; assess any changes necessary;
Oversee and lead annual budgeting and planning process in conjunction with the Leadership Team; administer and review all financial plans and budgets; monitor progress and changes; and keep all relevant stakeholders abreast of the organization's financial status;
Manage organizational cash flow and forecasting;
Implement a robust contracts management and financial management/ reporting system; ensure that the contract billing and collection schedule is adhered to and that financial data and cash flow are steady and support operational requirements;
Ensure adherence to all necessary business policies and accounting practices; review and revise, as needed, the finance department's overall policy and procedure manual;
Effectively communicate and present critical financial matters to the board of directors;
Oversee the preparation of invoices, checks, account statements, payroll reports, and general ledger accounts with various registers; extracts general ledger information; compiles cost revenue reports, budget, and balance sheets; reconciles bank statements;
Verify and post details of business transactions to the general ledger;
Monitor loans, accounts payable, and receivables to ensure that payments are up to date;
Develop and maintain regular accounting reports through the company's accounting system;
General ledger reconciliation;
Maintain the organization's internal control systems;
Manage any relevant contracted services (such as outsourced bookkeepers);
Fixed assets reconciliation and depreciation expense calculation;
Oversee Deferred Revenue reconciliation;
Oversee the City of Portland Quarterly and Annual compliance reporting.
15% Leadership Team
Assume shared responsibility with other leadership team members for the overall health of the organization and its staff, including collaboratively developing systems for staff communication and accountability;
Develop a budget and fiscal year plan for the department which you oversee;
Set and enforce goals for the department and staff which you oversee, tying them into the overall organizational goals and mission;
Attend the weekly Leadership Team meetings and subsequent deep dive and adhoc meetings;
Communicate regularly with other members of Leadership in a Leadership Team Slack channel.
Other Duties & Responsibilities
5% Other duties
Participate in Open Signal committees, meetings and trainings as needed, including a minimum of 10 hours of equity training per year;
Attend organization-wide meetings and training sessions;
Attend Finance Committee and Board meetings;
Other duties as assigned.
Supervisory Responsibilities
Manages external relationships such as auditors & bookkeepers;
Will manage a coordinator role in the future.
Minimum Qualifications & Experience
At least seven to ten years of overall professional experience; ideally six-plus years of progressively responsible financial management experience;
Demonstrated knowledge of Generally Accepted Accounting Principles and Non-Profit accounting principles;
Experience with final responsibility for the quality and content of all financial data, reporting and audit coordination for either a division or significant program area;
Ability to translate financial concepts to – and to effectively collaborate with – programmatic and fundraising colleagues who do not necessarily have finance backgrounds;
A track record in grants management;
Technology savvy with knowledge of accounting and reporting software;
A successful track record in setting priorities; keen analytic, organization and problem solving skills which support and enable sound decision making;
Excellent communication and relationship building skills with an ability to prioritize, negotiate, and work with a variety of internal and external stakeholders;
Experience setting up human-centric, transparent and anti-racist financial processes;
Experience applying anti-racism to supervisory practices, organizational policies and values;
Commitment to creating a work environment that centers the voices of the communites we serve/prioritize, encourage applicants from diverse backgrounds to apply including BIPOC, LGBTQIA2S+, veterans, members of the disability community and gender non-conforming, applicants;
Studies show that qualified candidates who do not meet 100% of qualifications are less likely to apply for positions, especially women, people of color and/or people living with disabilities. We encourage you to apply even if you do not meet all of the listed job qualifications.
Required Qualifications
Requires at least 5 years of experience fundraising for nonprofit organizations
Proven track record securing multi-year institutional grants.
Experience envisioning and leading the development of new projects or programs, working collaboratively with team members, to deliver results
Experience actively participating in anti-racist work in a nonprofit setting
Exceptional writing skills
Excellent interpersonal communication
Excellent attention to detail and ability to manage multiple projects
Creative vision and problem-solving skills, including willingness to test new strategies
Flexibility and readiness to adapt to the changing needs of a growing organization
Ability to work occasional evenings and weekends
Compensation and Benefits Include
Full-time exempt position working 40 hours a week
10 flexible paid time off days to start and 2 personal days, as well as 9 paid holidays and a paid organization-wide closure during the last week of the year
Fully covered medical, dental and life insurance
401(K) match after 12 months
Professional development opportunities
Flexible hours and work spaces; the job is typically performed under comfortable working conditions
Parking, when available, adjacent to the building
Biannual staff parties/potlucks and occasional staff lunches
TO APPLY:
Send in your resume.