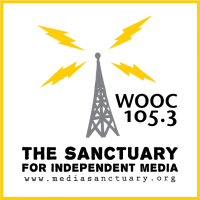 Website mediasanctuary Media Alliance
The Sanctuary for Independent Media
We encourage applications from Black, LatinX, Indigenous and other People of Color, LGBTQ, women and other underrepresented groups.
Overview
In this full-time position, the Executive Director (ED) will have chief responsibility for all activities pertaining to the day-to-day operations and growth of Media Alliance, Inc., including fund development, communications, finance, property management, and staff management. Many duties will be teamed with a small paid staff (including a development director and radio coordinator), and in collaboration with a Board of Directors, dedicated committees and volunteers.
The ideal candidate is a proven leader, community builder, and collaborator. They will have a passion for art and science as a pathway to social and environmental justice, and a desire to work with Media Alliance's diverse multi-generational community. This candidate will seek to advance the organization's breadth and depth of work, build and manage a sustainable financial strategy, and actively seek and manage strategic partnerships/opportunities in support of our mission.
They will provide leadership to successfully shape and execute the strategic direction and social objectives of the organization, with equity and principle foremost. The ED is also responsible for continuing the organization's operational and financial stability and its ongoing development, including final responsibility for construction contracts, grant management, and complex projects. They will serve as the ambassador of the organization, coordinator of the staff team, partner with the Board to set strategy, model the vision and values, and ensure the organization's commitment to developing our base of supporters and volunteers and creating a welcoming and respectful workplace for staff, volunteers and the public. The successful candidate will ensure the organization's commitment to continue our service to the North Troy community as well as the larger community of activism and advocacy.
Qualifications
(we are seeking someone with a good mix of many of these)
●  The ability to cultivate and manage relationships with a wide range of people, including a Board of Directors, volunteers, donors, contractors, partners/allies and community members, and external organizations.
●  Strong project management experience, initiating and overseeing multi-phase projects to completion.
●  Ability to set and manage a budget, working in concert with a Board of Directors.
●  Direct experience with development or related non-profit management experience, including quantifiable success in leading fundraising activities to support growth by sourcing, attracting, and retaining individual, corporate, private, and government funders with the Development Director.
●  Comfort working in a collaborative environment with experience in teamwork, convening working groups and managing others.
●  Creative and strategic problem-solving skills, with a tolerance for changing priorities.
●  Grace under pressure and a sense of humor.
●  Quantifiable success in building and sustaining alliances and support.
●  Experience fostering relationships with volunteers and recognizing their contributions.
●  Familiarity and comfort with learning technical tools, including GSuite, CRM, Quickbooks, and Zoom.
●  Bachelor's degree or equivalent work experience.
●  Minimum combined experience of at least five years of responsibility in management or leadership roles in community-based arts, radio, science, environmental, advocacy or activist organizations.
Hopefully after reading the job description you have a solid idea of the spirit of this role. If you feel in your bones you are the right person for this job, we welcome you to apply, even if you do not meet every qualification.
Specifics
Start Date: June 1, 2022 Location: Troy NY
Compensation: This position is a full-time exempt position, with a competitive salary of $60,000 (with flexibility commensurate with experience) plus contributions to health insurance, sick leave and vacation time.
Reports to: Media Alliance, Inc. Board of Directors
To apply: send a cover letter detailing your experience and resume with contacts of three professional references, to jobs@mediasanctuary.org by March 31, 2022. All submissions will receive replies within 20 days. Applications will be considered until the position is filled.
Media Alliance, Inc., an equal opportunity employer, is committed to diversity in the workplace and does not discriminate on the basis of an individual's race, creed (religion), color, national origin, ancestry, age, sex (including gender expression), or sexual orientation, marital status, familial status, atypical hereditary cellular or blood trait, disability (including AIDS and HIV infection), predisposing genetic characteristic, military status, domestic violence victim status, or any other legally protected status. All employment is decided on the basis of qualifications, merit, and Media Alliance need.
About Media Alliance Inc
Media Alliance is one of the New York State Capital Region's most diverse and diversified activist organizations, an integral part of the struggle for social and environmental justice and freedom of creative expression. Our headquarters, The Sanctuary for Independent Media, is based in a former North Central Troy church–part of an ambitious community development initiative that includes indoor and outdoor presenting and production spaces, multiple gardens, a science and environmental center, and artist residences. This urban campus serves as a hub for creative organizing and action, hosting activities ranging from screenings, talks, performances and workshops to youth programming, public art projects, student internships, and more. We also have expansive media production and broadcasting facilities–including radio station WOOC 105.3FM–with a local focus and worldwide reach. Our vibrant community is built on foundations provided by generations of artists and activists representing a rich radical tradition.