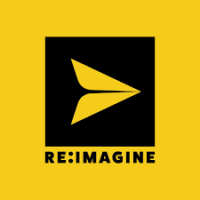 Website re:imagine/ATL
RECRUITING DRIVEN ARTISTS  & CREATIVES AGES 18-24 FOR TRAINING INCUBATOR 
The 2023 Incubator is an initiative that introduces emerging artists and creatives to professional media production training. With the backdrop of mock film sets and intensive workshops, the incubators offer a learning environment, and top level working artists, independent and studio crew are instructors. Those selected to this competitive program will experience multiple components, all geared towards the development of soft and technical skills in respect to their selected area of training.
More about the Caricature & Live Graphic Recording program:
Over the course of four days, participants will be guided by Rafael Diez.  Participants will  learn the core concepts of caricature theory and facial anatomy, as well how to expand creativity with abstract thinking. Additionally, apprentices will learn about the business of Live Graphic Recording Animation and working with clients to produce animations in real time.
Focusing on effective exercises to improve artistic skill and guide participants how to create go from rough sketch to a final piece, through a mix of traditional and digital mediums, for art events.
The program will run virtually from 10am-12pm on July 17, 18, 19, and 26.
CANDIDATES SHOULD:
– Be age 18-24, self-motivated and eager to work. Priority will be given to youth who are not a full-time college student or full-time career.
– Have an interest in a career in media and/or creative outlets is a MUST.
– Be active and participate in all sessions of the selected incubator.
– Dedicate additional time outside of training to complete projects and learn software/equipment.
– Exemplify professionalism and clear communication. If you are a no call no show without prior communication you will no longer be part of the program.
– Participants should exhibit follow through on tasks and collaborate well with diverse groups of people.
BENEFITS:
– The goal of these incubators are all participants to get hands-on training with industry professionals and grow your network.
– Each participant gets training and acceptance onto a roster after acceptance to be hired for projects.
– Opportunity to build a network of ongoing support with industry experienced instructors and mentors.
– Access to professional filmmaking equipment and instruction.
– Free for training/instruction (participant fees over $750 per participant are WAIVED for those accepted)
WHO WE ARE:
RE:IMAGINE trains, equips, and inspires Generation Z (ages 11 – 24) to build careers in the creative and digital media industries. Our passion is in diversity, inclusion, and authentic storytelling. (Learn more about us here – www.reaimgineatl.com/emerge)