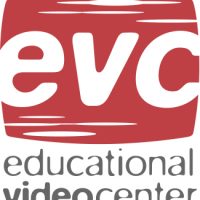 Website Educational Video Center
YOUTH DOCUMENTARY WORKSHOP CO-DIRECTOR
The Educational Video Center is an award-winning non-profit youth media organization dedicated to teaching documentary filmmaking as a means to develop the artistic, critical literacy, and career skills of young people, while nurturing their idealism and commitment to social change. Now in it's 35th year, the Youth Documentary Workshop (YDW) is an intensive afterschool internship program for high school students from underserved communities across New York City, who come together Monday through Thursday from 3:30 – 6:30pm each week for one school semester (and 10am – 4pm during the summer semester) to collaborate on the production of a short documentary film about a social justice issue of their choosing that they identify as having significance to their own lives and communities. The semester culminates in public screenings of their documentaries, as well as individual portfolio presentations where students present on their learning and growth to a panel of teachers, students and community members in order to be awarded high school credit.
The program is structured around EVC's signature handbook Youth Powered Video: A Hands-on Curriculum for Teaching Documentary and customized by individual instructors in order to meet the particular needs of the group, the social justice topic, and the filmmaking process.  Lessons and activities align with the four core domains in EVC's Rubric: Documentary Arts; Critical Literacy; Civic Engagement; and Social Emotional Development.
This position reports to and is supervised by the Executive Director.
Major Responsibilities include:
Assist in recruiting a diverse team of 15-17 high school students primarily from Transfer and International Schools across NYC each semester (fall, spring and summer). Student age ranges from 16 – 21 years old.
Develop engaging and creative lesson plans that promote students' critical literacy, civic engagement, social emotional development, and documentary arts skills. Additionally, lessons should be aligned with EVC's logic model, rubrics, and learning outcomes
Lead and facilitate a diverse team of 15-17 high school students in an intensive, collaborative process of creating a documentary film. The instructor will:
Guide students through media literacy lessons connecting ideas of power, oppression and media production.
Facilitate personal storytelling activities enabling students to situate their own lived experiences within greater systems of power and oppression.
Teach collaborative research, shooting, and editing of a social issue documentary for distribution and online dissemination.
Help facilitate partnerships with local community based organizations to support students' development of strategies for using their film as a tool for education, civic engagement and activism.
Accompany students to interviews, local forums, or conferences related to their filmmaking topic and process
Facilitate student reflection and self-assessment of learning through journaling, rubrics and culminating portfolio roundtables
Master the students' documentary in Blu Ray and standard DVD formats
Coach and facilitate students' public premiere screening and presentation of their documentary
Coordinate and schedule portfolio roundtables for YDW students
Coach and facilitate short term youth documentary workshop special projects as assigned by supervisor
Provide program update reports to Executive Director and Board of Directors, and information as needed to assist the ED and Development Manager in the writing of grant proposals and final reports in support of the YDW program.
Communicate as needed with students' schools and advisors to support students' learning and social emotional development, report attendance, student participation, and credit earning
Ensure proper care, maintenance and inventory of production and post-production equipment used by YDW participants
Collaborate with EVC's other Co-Director of YDW on all aspects of the program
Attend and contribute to EVC study groups and weekly staff meetings
Advocate and promote EVC and its mission
Other responsibilities as assigned by Supervisor
Outcomes:
Process: 15 students each semester with demonstrated progress in development of skills and knowledge in critical literacy, documentary arts, social/emotional growth, and civic engagement/social change
Product: Completion of a collaborative 20 minute documentary each semester for school and community distribution, investigating a social justice youth related issue directly connected to the experiences of the participants
Impact-process: Completion of student assessment tools (journals, pre/post surveys, rubrics, portfolios) by all students
Impact-product: Public screenings and discussions of documentary in community venues
Qualifications: 
Filmmaking:
– Extensive experience in all aspects of Documentary Film Production (Producing, Shooting, Audio Recording and Editing using state of the art equipment and software)
– Experience with Adobe Premiere Pro
Youth Development + Teaching Experience
– Extensive experience working with high school aged youth is a must (specifically from historically marginalized communities)
– Experience writing student centered, culturally relevant lesson plans that engages with social justice
– Youth development experience a plus
Social Justice 
– Demonstrates a longstanding commitment to social justice media making and organizing
– Experience with activism and community organizing a plus
Communication Skills: 
– Strong written and verbal communication skills a must
– Must demonstrate resilience and a sense of humor in a fast paced, rigorous environment
– Must demonstrate a commitment to centering community and relationship building in learning space with young people
Salary:
$43,260 per annum for 4 days/week (0.80FTE)
This position is eligible for vacation, sick days, and organizational holidays for part-time staff per EVC's personnel policies. Health and Dental benefits are also provided.
Schedule: 
Monday – Thursday from 11am – 7pm or as determined by supervisor
Application process: 
Please submit your resume and a thoughtful cover letter detailing how your experiences match the responsibilities of the position to aqureshi@evc.org.  Please include the title of the position in the subject line.