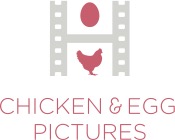 Website chickeneggpics Chicken & Egg Pictures
Posted: September 10, 2022
Chicken & Egg Pictures is seeking a Program Director to lead our programs in support of women and non-binary documentary filmmakers in the US and globally.
This senior-level position is a unique and exciting opportunity to contribute to the direction and growth of Chicken & Egg Pictures (C&E). The organization is getting ready to kick off its 2023-2025 Strategic Plan. Over the next three years the organization is projecting to disburse over $5 million in grants to 150 filmmakers and to launch new and expanded programs and opportunities for filmmakers at strategic junctures of their careers.
The successful candidate will be a creative thinker and field builder with a deep understanding of the documentary industry. They are knowledgeable and vocal on a wide range of issues, with an emphasis on best practices to support filmmakers in the creation of documentary films and in the development of successful careers. With exceptional leadership, communication, and management skills, they will lead a program staff in designing and implementing a robust slate of programs, including grantmaking, filmmaker labs, alumni programming, and events.
We are proud of our positive team culture, where we enjoy learning from and with one another. Join a creative team that is truly passionate about advancing our mission of supporting a global community of women and non-binary filmmakers.
Who We Are
Chicken & Egg Pictures is a 501(c)(3) nonprofit organization that provides a global community of women and non-binary documentary filmmakers with creative and financial support to realize their cinematic visions and build fulfilling careers in a gender inclusive media industry. We envision an equitable and just world shaped by the power of documentary films.
Since 2005, we have supported over 400 filmmakers, providing over $10 million in grants and thousands of hours of mentorship and creative support. We are known for our ability to spot exciting talent and compelling projects with great potential. We elevate and amplify voices that make universal themes accessible, personal, and resonant. Our team has received numerous recognitions from the documentary industry and beyond, including the 2018 International Documentary Association Amicus Award, the 2019 Social Impact Media Vanguard Award, and runner-up for the 2020 Nonprofit Excellence Award for Overall Management. Additional information about us and our current programs may be found on our website: www.chickeneggpics.org
What You'll Do
This position reports to the Executive Director, works closely with every member of our team, and will oversee a growing program department. Your responsibilities will include:
Program Strategy and Implementation 
– Oversee the implementation of C&E's program strategy in collaboration with the team and in alignment with our new 2023-2025 Strategic Plan.
– Provide filmmakers with support for their projects and careers, such as feedback on film cuts, advice on funding, distribution and sales, and making connections for them in the industry and beyond.
– Oversee a monitoring process to evaluate effectiveness and quality of program activities in order to make improvements and inform organizational learning.
Field Leadership and Partnerships
– Develop and implement a strategy for C&E's role as a field-building organization and collaborator in the documentary ecosystem of media organizations and industry players.
– Identify and cultivate partnerships with external entities such as peer organizations, media institutions, and companies that will expand the networks and grow opportunities for C&E and its supported filmmakers.
– Support the organization's fundraising efforts by collaborating with the Executive Director and development team on strategies and by participating in meetings with donors and prospects.
– Elevate the profile of C&E and its supported filmmakers by writing about C&E and themes of interest in the documentary industry for the organization's communications platforms and other publications.
– Represent C&E and participate as a speaker at industry events, including panels, markets, festivals, conferences, and workshops.
Team Collaboration and Management
– As a member of the senior management team, collaboratively engage with the Executive Director and Director of Operations & Innovation in identifying opportunities that promote the sustainability, growth, reputation, and visibility of C&E and its team.
– Identify, develop, and manage resources and talent to ensure program excellence and staff growth.
– Create and implement a plan that fosters community and opportunities between filmmakers and the C&E team, Board, and donors.
– Ensure that organizational commitments to diversity, equity, inclusion, accessibility, and anti-racism are prioritized in all our program activities.
Who You Are
You too envision an inclusive media industry in which women and non-binary filmmakers, representing a range of experiences and backgrounds, are supported to realize their artistic goals and build fulfilling careers in the documentary film industry. You are determined to do so by: supporting filmmakers from diverse communities; creating inclusive spaces where filmmakers can thrive; developing equitable programs and selection processes; and building strong relationships in the field and within the organization across lines of identity and power.
With a preferred 10+ years of high-level experience in the documentary field, and 5+ years in leadership roles managing individuals and teams, you bring the following knowledge and experience:
– Vision and Strategy: You are a seasoned and active participant in the documentary field with a broad perspective of what an artist-support nonprofit needs to thrive and how to best support filmmakers where and when they need it the most. In a field that is ever-evolving with new opportunities and challenges, you adeptly generate creative ideas and solutions.
– Filmmaker Support: You have implemented programs in support of filmmakers, such as via grants, film labs, creative mentorship, and professional development support.
– Nonfiction Film Industry: You have deep knowledge of the industry and the roles of the different players in the documentary ecosystem, such as directors, producers, key creatives, funders, investors, distributors, sales agents, pitch markets, and film festivals.
– Artistic Sensibility and Knowledge: You have developed a keen eye for reviewing, selecting, and providing feedback on a range of film and media projects.
– Industry and Community Relationships: You have experience building fruitful relationships and partnerships in the nonfiction film and media field in the US and globally.
– Film Funding: You are knowledgeable about the current film funding landscape for documentary film and nonfiction media. You are ready to explore and implement out-of the-box funding ideas.
– Board and Donor Engagement: You have experience successfully partnering with an Executive Director and Board of Directors, and understand how to engage an organization's Board and donors in the programmatic activities of an organization.
– External Representation: You are confident in representing an organization as a speaker on panels, public events, film festivals, and pitch forums. You enjoy meeting with filmmakers and industry peers at events to explore possible support and collaborations.
You excel in the following professional areas:
– Leadership: You know how to communicate a vision and are able to help others conceptualize, innovate, and deliver measurable results that make the vision a reality. You are comfortable dealing with ambiguity and leading others through it.
– Management: You have proven experience developing and empowering high-performing staff and learning the strengths and challenges of the team so as to place staff in a position to succeed. Your approach is oriented toward coaching, facilitating, and leading through influence rather than authority. You have demonstrated success developing systems to manage programmatic work that involves a high level of collaboration.
– Interpersonal and Public Communication: You consider relationship building and networking with a diverse range of people to be one of your strongest talents. You are adept at public speaking, including on panels and in front of audiences of industry, donors, or filmmakers. With diplomacy and sensitivity, you have the ability to manage tensions and handle sensitive situations with care, maturity, and professionalism.
– Work Habits and Approach: ​​You have excellent judgment, a strong work ethic, resourcefulness, and problem-solving skills. Good humor, initiative, and flexibility are among the traits you bring to the table as a collaborative team member. You are curious, a life-long learner, and you value a diversity of thought, background, and perspective.
– Systems and Technology Proficiency: You are tech savvy and quickly learn new tools and platforms. You delight in new ways to work more efficiently.
What Else You Should Know
Start Date: As soon as possible.
Deadline: Applications will be processed on a rolling basis until the position is filled. Early submission of your application is recommended. First round interviews will take place in early October.
Application Process: If your application is moved forward, the application process may include up to three interview rounds with Chicken & Egg Pictures team members. Finalists will be sent a prompt and asked to prepare a pre-employment exercise, for which they will receive an honorarium.
Location: This position is based in our office in Brooklyn, NY. Staff are working a flexible hybrid schedule and generally working from the office one-two days a week. We are planning to transition into a schedule with at least two-three Brooklyn office days per week. Occasional travel may be required, with advance notice.
COVID-19: All employees and anyone entering the Chicken & Egg Pictures office are required to have up-to-date vaccines.
Compensation: The salary range for this full-time position is $105,000-$130,000, commensurate with experience.
Benefits: 100% premium coverage of health, dental, and vision insurance, plus life and short and long-term disability insurances. Flexible spending accounts for medical and transit expenses. A 403(b) plan with a matching employer contribution. Annually 15 vacation days (20 at the two-year mark), 10 safe and sick leave days, and 3 personal days. The office is closed for 9 holidays, in addition to December 24 – January 1, and a Summer Fridays schedule. Professional development opportunities and home office stipends offered.
Equal Employment Opportunity: Chicken & Egg Pictures is an at-will and equal opportunity employer. As such, we strongly encourage and seek applications from all backgrounds, including but not limited to women and non-binary individuals, people of color, bilingual and multicultural individuals, people with working class backgrounds, people with disabilities, as well as members of the LGBTQIA+ community.
We take great pride in providing equal employment opportunities to all employees and applicants for employment and prohibit discrimination and harassment of any type without regard to race, color, religion, age, sex, pregnancy, national origin, ancestry, ethnicity, disability, genetics, protected veteran or military status, sexual orientation, gender identity or expression, political affiliation, marital or familial status, arrest or conviction record, status as a victim of domestic violence, or any other characteristic protected by federal, state or local laws.
E-Verify: We participate in the E-Verify Program.
How to Apply
Complete the form on our career page to submit your cover letter and résumé.
In your cover letter, we invite you to respond to the following prompts:
Why is being Chicken & Egg Pictures' Program Director the next best step for you professionally? What motivates you to want to join Chicken & Egg Pictures?
Beyond gender parity, Chicken & Egg Pictures strives to create an inclusive documentary film industry by working with filmmakers from diverse communities. Tell us about how your background and experiences could help you to work towards this mission in your role as the Program Director.
Applicants with Disabilities: Reasonable accommodation will be made so that qualified applicants with disabilities may participate in the application process. Please reach out to access@chickeneggpics.org with any requests.
Please, no phone calls.
Hiring companies: We will not respond to emails about this position.