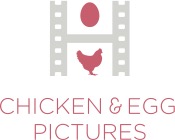 Website chickeneggpics Chicken & Egg Pictures
Posted: September 10, 2022
Chicken & Egg Pictures is seeking a Program Assistant to provide comprehensive administrative and logistical support for our growing program team.
In recruiting for this role, we're seeking a colleague who is highly organized, responsive, and motivated to maintain processes that ensure our programs and grantmaking runs smoothly and accurately. It is ideal for someone who has a demonstrated interest in the field of nonfiction film.
The Program Assistant will have the opportunity to become more familiar with the process and landscape of nonfiction filmmaking, while supporting the implementation of programs for individual artists and their work. It's an exciting time to join Chicken & Egg Pictures, as we prepare to launch our 2023-2025 Strategic Plan.
We are proud of our positive team culture, where we enjoy learning from and with one another. Join a creative team that is dedicated to advancing our mission of supporting a global community of women and non-binary filmmakers.
Please note: Chicken & Egg Pictures is not a production company. We are a nonprofit media organization that supports documentary filmmakers through grants and mentorship programs.
Who We Are
Chicken & Egg Pictures is a 501(c)(3) nonprofit organization that provides a global community of women and non-binary documentary filmmakers with creative and financial support to realize their cinematic visions and build fulfilling careers in a gender inclusive media industry. We envision an equitable and just world shaped by the power of documentary films.
Since 2005, we have supported over 400 filmmakers, providing over $10 million in grants and thousands of hours of mentorship and creative support. We are known for our ability to spot exciting talent and compelling projects with great potential. We elevate and amplify voices that make universal themes accessible, personal, and resonant. Our team has received numerous recognitions from the documentary industry and beyond, including the 2018 International Documentary Association Amicus Award, the 2019 Social Impact Media Vanguard Award, and runner-up for the 2020 Nonprofit Excellence Award for Overall Management. Additional information about us and our current programs may be found on our website: www.chickeneggpics.org
What You'll Do 
You will report to the Program Manager and work closely with every member of the growing department, which we plan to increase to six staff members.
A significant portion of this job will be managing the details and systems to ensure efficient internal organization across all program and grant processes. Your responsibilities will include:
Program and Grantmaking Support
Assist with coordination of filmmaker retreats and other program event logistics, including: travel, venues, catering, and schedules.
Coordinate filmmaker grant agreements, program participation agreements, and other related materials.
Update program records and maintain filmmaker and industry information in Salesforce.
Assist with application submission and review processes.
Manage the general program inquiries email inbox.
Financial and Logistical Administration
Coordinate and process payments, expenses, and service agreements for program staff, vendors, consultants, and filmmakers; and track expenses against budgets.
Manage budget for general program team expenses and film festival/forums travel.
Coordinate industry and festival schedules and logistics for staff and travel.
Provide administrative, technical, and logistical support for program colleagues and the Program Director, as well as for program-related events and meetings.
Manage the program calendar by keeping it up to date with program activities and key industry and festival dates.
Assist with implementation and maintenance of project management platform for an expanding departmental portfolio and staff.
Support other projects and manage other tasks, as assigned by program colleagues.
Who You Are
You are eager to put your planning brain to use in assisting us with running smooth and efficient program events and retreats. You are the type of person who thinks ahead to proactively anticipate next steps and to coordinate follow-up to ensure timelines stay on track.
You have at least two years of full-time paid working experience, ideally in a related field. To be successful in this position, you must demonstrate the following.
Project and Process Management: Thanks to your meticulous attention to detail, anticipation of obstacles, and prioritization skills, you are adept at independently managing projects and processes that require accuracy and follow-through. Whether you are managing the coordination of a filmmaker retreat logistics, team attendance at festivals and markets, or agreements for filmmakers, your approach is methodical, solutions-oriented, and enthusiastic.
Systems and Technology: You are tech savvy and a "systems person." You quickly learn new tools and platforms, and effectively troubleshoot tech issues for yourself and your colleagues. You delight in developing new ways to work more effectively. You have used a range of platforms and apps, such as G Suite, Salesforce, Excel, Airtable, and Calendly. If you do not have experience with a specific application, you are confident in your ability to learn it quickly.
Communication and Teamwork Skills: You are skilled in effective communication and relationship building skills with a diverse range of people. Good humor, initiative, and flexibility are among the traits you bring to the table. From daily emails and phone calls to emails to filmmakers and invited guests, your communication of information is kind, tailored, and clear.
Work Habits and Approach: You have excellent judgment and resourcefulness. When faced with an unfamiliar task, you find the best way to learn how to approach it; and when faced with a routine task, you find new ways to do it better. You bring your strong work ethic and creative problem-solving disposition to every task. You are curious, a life-long learner, and you value a diversity of thought, background, and perspective.
Organizational Mission and Values Alignment: You are inspired by Chicken & Egg Pictures' vision of an inclusive and equitable media industry and our mission to amplify diverse voices in nonfiction film. You are motivated by a culture of openness and learning, and are eager to grow with a team that is passionate about putting our values into practice. Whether you are processing grant agreements or coordinating retreat logistics, you pride yourself on working towards a mission you believe in.
What Else You Should Know
Start Date: As soon as possible.
Deadline: Applications will be processed on a rolling basis until the position is filled. Early submission of your application is recommended. First round interviews will take place in early October.
Application Process: If your application is moved forward, the application process may include up to three interview rounds with Chicken & Egg Pictures team members. Finalists will be sent a prompt and asked to submit a pre-employment exercise, for which they will receive an honorarium.
Location: This position is based in our office in Brooklyn, NY. Staff are working a flexible hybrid schedule and generally working from the office one-two days a week. We are planning to transition into a schedule with at least two-three Brooklyn office days per week. Occasional travel may be required, with advance notice.
COVID-19: All employees and anyone entering the Chicken & Egg Pictures office are required to have up-to-date vaccines.
Compensation: The annual compensation is $50,000 for a 40-hour week. This is a non-exempt position that is eligible for overtime.
Benefits: 100% premium coverage of health, dental, and vision insurance, plus life and short and long-term disability insurances. Flexible spending accounts for medical and transit expenses. A 403(b) plan with a matching employer contribution. Annually 15 vacation days (20 at the two-year mark), 10 safe and sick leave days, and 3 personal days. The office is closed for 9 holidays, in addition to December 24 – January 1, and a Summer Fridays schedule. Professional development opportunities and home office stipends offered.
Equal Employment Opportunity: Chicken & Egg Pictures is an at-will and equal opportunity employer. As such, we strongly encourage and seek applications from all backgrounds, including but not limited to women and non-binary individuals, people of color, bilingual and multicultural individuals, people with working class backgrounds, people with disabilities, as well as members of the LGBTQIA+ community.
We take great pride in providing equal employment opportunities to all employees and applicants for employment and prohibit discrimination and harassment of any type without regard to race, color, religion, age, sex, pregnancy, national origin, ancestry, ethnicity, disability, genetics, protected veteran or military status, sexual orientation, gender identity or expression, political affiliation, marital or familial status, arrest or conviction record, status as a victim of domestic violence, or any other characteristic protected by federal, state or local laws.
E-Verify: We participate in the E-Verify Program.
How to Apply
Complete the form on our career page to submit your cover letter and résumé.
In your cover letter, we invite you to respond to the following prompts:
Why is being Chicken & Egg Pictures' Program Assistant the next best step for you professionally? What motivates you to want to join Chicken & Egg Pictures?
Beyond gender parity, Chicken & Egg Pictures strives to create an inclusive documentary film industry by working with filmmakers from diverse communities. Tell us about how your background and experiences could help you work towards this mission in your role as the Program Assistant.
Applicants with Disabilities: Reasonable accommodation will be made so that qualified applicants with disabilities may participate in the application process. Please reach out to access@chickeneggpics.org with any requests.
Please, no phone calls.
Hiring companies: We will not respond to emails about this position.