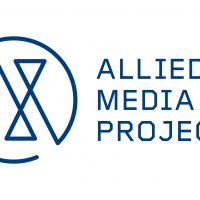 Website https://twitter.com/allied_media Allied Media Projects
Cultivating Media for Liberation
AMP is seeking a Digital Communications Specialist!
Communications @ AMP 
AMP's Communications department exists to cultivate community among the members of our network, promote the work of our core programs, and grow the field of media-based organizing for liberation. We aim to harness the collective wisdom and creativity of our network to tell intersectional stories across platforms that celebrate our communities, showcase alternatives to oppressive systems, and shift culture.  We are looking for another storyteller to join our team.
Role Overview
The Digital Communications Specialist collaborates with the Director of Communications to reach our core audience while growing our reach and engaging our communities. They will be responsible for planning and implementing effective multi platform communications campaigns via Allied Media Projects' social media channels and website to increase awareness of AMP's activities, share resources from partner organizations, and encourage audiences to take action on social justice issues. An ideal candidate is proactive, detail-oriented, and adaptable. They have strong follow-through, value relationships, and solve problems creatively. This is a great role for someone who takes initiative and is already active in Detroit's creative and/or activist communities. The role is approximately 60% management of AMP social media and 40% general communications support.
For full job description and how to apply please visit: https://alliedmedia.org/post/dcs