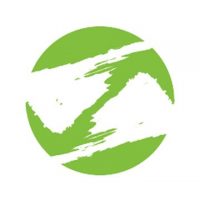 Website venicearts Venice Arts
Center for Creativity
Venice Arts seeks a talented photographer and creative educator to teach one or two in-person photography classes for youth. Both are delivered through an experiential, project-based curriculum, start mid-September and run 24-weeks through early May. They culminate with an exhibition. They are:
· Snap The Frame. A beginning class for ages 10-13 meets Saturdays, 10am-12pm. Designed to build foundational knowledge and skill in photography while introducing youth to visual storytelling.
· Photo Stories. An beg-intermediate class for ages 10-13 meets Thursdays, 4pm-6pm. Designed to help young people develop their personal visual style and deepen their photo-based storytelling knowledge and skills.
Qualifications
The ideal candidate is both an artist and an educator with a background in documentary, photojournalism and/or street photography. Prior experience working with young people is required; at least one year of teaching experience is preferred. Familiarity with a project-based, interactive approach to education is a strong plus. A breadth of knowledge of historic and contemporary photographers and photographic practices is preferred.
Venice Arts provides a syllabus template that outlines sequenced lessons and our pedagogical approach. We look for educators who can comfortably work from such a provided syllabus while making thoughtful modifications to make the class their own.
Compensation: This is a non-exempt (hourly) position. The hourly rate ranges from $30-$40 for teaching time, depending on demonstrated, prior teaching experience. Administrative time is compensated at $25 per hour.
How to Apply: Please email your résumé and a brief, 1-page cover letter ('Photo Faculty' in the subject line), to jobs@venicearts.org.  Please, no phone inquiries or walk–ins. We are sorry, but because we receive significant interest in these opportunities, we are not able to respond to every submission.