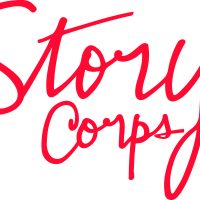 Website StoryCorps
Listen. Honor. Share
The StoryCorps Production department takes full StoryCorps interviews and shapes them into 2-3 minute, highly crafted stories for our Peabody award-winning weekly broadcast series on NPR and for our weekly podcast.
The Producer works on a team led by the Executive Producer to produce high-quality, original stories for StoryCorps' broadcast series, to air nationally on NPR. If you have a passion for telling stories with soul, working with smart people, and doing meaningful work in a mission-driven environment, this may be the role for you.
StoryCorps records, shares, and preserves stories from a diverse range of American voices — from our Griot Initiative to preserve stories of African Americans, to our Historias Initiative to collect the experiences of Latinos.  We also seek to recruit and develop a staff whose diversity matches the diversity of the communities we serve, and we strongly encourage applications from people of color and the LGBTQ community.
WHAT YOU'LL DO
Produce stories for StoryCorps' national broadcasts on NPR, including audio edit, writing host and web copy, and fact-checking
Research, pitch, and travel to record interviews at booths and in the field
Research and produce visual components for story web posts
Produce other content as necessary, including promos and edited segments for external or internal use by the organization
Identify and track tape for potential production use from recording booths
Train and edit tape with StoryCorps staff and interns
Serve as an active, engaged member of the StoryCorps Production department, including participation in regular departmental meetings and interdepartmental project teams
Actively work to ensure that a diversity of stories and participants are selected for production and that our content is relevant and accessible to diverse audiences
Perform other duties to support the production department, as assigned
ABOUT YOU
You have a minimum of 3 years of work experience in a fast-paced media production environment
You have demonstrated research skills and journalistic instincts and a proven track record telling documentary-style stories.
You have a strong understanding of story structure.
You have a strong understanding of digital editing with ProTools.
You're able to meet deadlines and work quickly and efficiently, often on time-sensitive projects.
You're self-directed but also collaborative. You work well independently but also recognize the importance of editorial feedback and collaboration with your colleagues.
You're flexible and adaptable. We move quickly at StoryCorps and need solution-oriented problem solvers to help move our work forward.
You know how to communicate effectively – whether that's by email, phone, or in-person.
You are passionate about StoryCorps' mission and thrive in a diverse workplace.
PREFERRED SKILLS & QUALIFICATIONS
You are fluent in a second language.
Please include a sample of your previous work for consideration.
Applications without a cover letter will be considered incomplete and not eligible for candidacy.
StoryCorps seeks to hire staff who reflect the diversity of the communities we serve. All positions at StoryCorps are filled without regard to race, color, religion, sex, national origin, age, sexual orientation, gender identity or expression, disability, HIV/AIDS status, veteran status or any other characteristic protected by law. All are encouraged to apply.