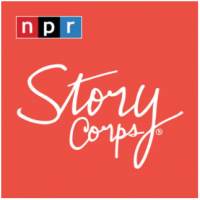 Website StoryCorps StoryCorps
Listen.Honor.Share
THE ROLE
StoryCorps' Custom Services department furthers the organization's reach, partnering with mission-aligned organizations including nonprofits, foundations, educational institutions, and select corporations to develop special recording projects. We regularly create custom content from our partners' recordings—interviews are transformed into produced audio segments, audio cards, and animated shorts for partners to share on their channels and beyond.
As the PA, you will help manage production workflow and timelines, setting up the team to successfully meet project deadlines and deliverables. You will organize, assign, and track interviews to be produced; working closely with the Custom Services team and external consultants. As the PA you will have a hand in shaping partner content, providing editorial feedback on first cuts of stories (and versions thereafter) and feedback on the look and feel of audiovisual content. You will also review final content to ensure that we are providing partners with quality products.
This position is designated as a union position. As such, it is subject to the terms and conditions outlined in our Collective Bargaining Agreement with CWA Local 1180. This also means that you would be responsible for paying union dues or agency fees (currently 1.3% of your gross wages), deducted from your regular biweekly pay after the completion of your qualifying period.
WHAT YOU'LL DO
Compile and organize interview information/assets for external producers
Liaise with other departments/planners and external producers to manage timelines and ensure projects are on schedule
Review first cuts (rough cuts) of partner pieces and provide feedback to producer
Review other content (audio cards, animations); provide feedback and flag errors
Clean up and format interview transcripts, as needed
Maintain and organize our archive of produced content—update records in Salesforce, Asana, Google Drive, etc.
Conduct research and fact-checking for partner pieces as needed
Support the Associate Director as they maintain and grow our roster of freelance support
Provide general administrative support to the Custom Services team
Perform other tasks to support Custom Services Production, as assigned
ABOUT YOU
You have a college degree, or equivalent combination of education and relevant work experience
You have a working knowledge of ProTools or a similar digital audio editing program.
You are proficient in the Google Suite of products, Pro Tools, and Asana.
You know how to communicate effectively; by email, phone, or in-person.
You're organized, have a keen attention to detail, and you're able to multitask effectively.
You are flexible and adaptable to a growing, changing organization.
You have cultural humility and an ability to work successfully with diverse groups of people.
You are able to work quickly and efficiently under deadlines without sacrificing quality.
You love working closely with a team, but you're also comfortable working autonomously.
ABOUT STORYCORPS
StoryCorps' mission is to preserve and share humanity's stories in order to build connections between people and create a more just and compassionate world. Since our founding in 2003, StoryCorps has provided half a million people of all backgrounds and beliefs with powerful opportunities to record interviews about their lives, and leave a legacy for future generations in our archive at the Library of Congress. We bring these interviews to life in stories produced for broadcast on public media (including our weekly Friday morning broadcast on NPR's "Morning Edition"), our podcast, and/or our animations. Together, these stories reach an audience of tens of millions. StoryCorps maintains a relentless focus on diversity, and seeks to highlight voices often underrepresented in mainstream media. While our stories honor and celebrate the diversity of humankind, they also remind us of the many values and experiences we share in common, building bridges of greater understanding.
Our work has been widely recognized with several George Foster Peabody Awards, a MacArthur Award for Creative and Effective Institutions, the 2015 TED Prize, and a 2016 Emmy award for our animation "Traffic Stop."
This work couldn't be accomplished without the unwavering commitment of the exceptional individuals who make up our organization. Our people are brilliant, hard-working, creative, and incredibly passionate about the vision we share: to touch the lives of every person in this country and to create a culture of listening in the United States.
Department: Custom Services
Division: Finance and Administration
Location: Remote
Status: Full-time, Non-Exempt, Union
Reports To: Associate Director, Custom Services Production