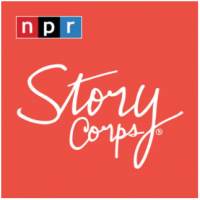 Website StoryCorps StoryCorps
Listen.Honor.Share
THE ROLE
In 2005, StoryCorps launched its first MobileBooth, an Airstream trailer outfitted with a recording studio that travels the country year-round collecting stories. Since then, the Mobile Tour makes ten stops per year, partnering with local public radio stations for 4-6 week visits in towns and cities nationwide.
As the Bilingual Manager, Mobile Tour Community Partnerships, you will oversee all aspects of the Mobile Tour's outreach efforts: developing outreach strategies and tools, setting weekly priorities and supervising the day-to-day activities of the outreach team. You will supervise the rotating in-office Facilitator, as well as hiring, on-boarding, and supervising up to two Mobile interns and/or a Participant Relations Associate.
Effective, systematized outreach is integral to the achievement of StoryCorps and the Mobile Department's participant diversity goals. As the ideal candidate, you should have solid skills and experience in researching, planning, and executing community outreach and engagement. You should also have strong logistical and project management skills.
The Bilingual Manager, Mobile Tour Community Partnerships reports to the Associate Director, Mobile Tour and is based in StoryCorps' Brooklyn headquarters.
WHAT YOU'LL DO
Initiate, develop, and maintain relationships with local community organizations and leaders at each Mobile stop, securing maximum participation by diverse communities in line with funder goals
Set and communicate outreach goals for Mobile team and create weekly reports outlining progress
Implement community engagement strategies, evaluate efficacy, and develop new tactics as needed, emphasizing target demographics as defined by grant deliverables.
Create and manage appointment reservations for outreach partners and the general public; oversee cancellations, wait lists, and systematic rollout of appointments in collaboration with StoryCorps' Public Support & Solutions service
Implement community engagement strategies, evaluate efficacy, and develop new tactics as needed, emphasizing target demographics as defined by grant deliverables
Plan and coordinate any special recording engagements for each stop – including field recording days for outreach partners, production interviews for the Production department, and any other initiative or outreach related
Manage appointment reservations for Mobile Tour; oversee cancellations, wait lists, and systematic rollout of appointments in collaboration with Public Support & Solutions service
Collaborate with the Associate Director, Mobile Tour to develop presentations for community organizations during advance trips
Oversee Mobile Department social media; guide the creation of an editorial calendar and coordinate posts. Supervise outreach team's external communications
Develop resources for outreach partners, including StoryCorps App and StoryCorps Connect related trainings and workshops, tools for community-based recording and archive projects, all to support continued partnerships with StoryCorps after Mobile tour stops
Liaise between outreach partners and the Recording & Archive Department to set up archive partnerships
Maintain and update Community Partner website and all associated resources, as needed
Supervise Mobile Facilitator while in the office on outreach priorities of Mobile Tour
Collaborate with Site Manager, Mobile Tour to develop and support Facilitators goals and oversee supervision of Mobile Facilitators when in the office
Oversee the hiring, training, supervision, and professional development of interns and staff as needed.
Perform other duties to support the Mobile Department and StoryCorps' outreach efforts, as assigned.
ABOUT YOU
You have a Bachelor's degree or similar combination of relevant education and experience.
You have a minimum of 2 years full-time work experience managing collaborative programs or projects (preferably in a nonprofit environment).
You are able to communicate clearly in Spanish and English, both orally and in writing
You have experience as an effective team leader; team-building skills
You communicate effectively – by email, phone or in person
You're organized, have a keen attention to detail, and you're able to multitask effectively.
You have strong computer skills and proficiency in Microsoft Office (Word & Excel).
You have an ability to work independently as well as collaboratively; you are a great team player.
You are flexible and adaptable to a growing, changing organization.
You have strong conflict negotiation and collaborative skills
You are familiar with and have enthusiasm for social media platforms and posting content for promotion
You demonstrate cultural humility and thrive in a diverse working environment.
PREFERRED SKILLS & QUALIFICATIONS
Proficiency on a Mac platform
Proficiency on social media platforms
ABOUT STORYCORPS
StoryCorps' mission is to preserve and share humanity's stories in order to build connections between people and create a more just and compassionate world. Since our founding in 2003, StoryCorps has provided half a million of people of all backgrounds and beliefs with powerful opportunities to record interviews about their lives, and leave a legacy for future generations in our archive at the Library of Congress. We bring these interviews to life in stories produced for broadcast on public media (including our weekly Friday morning broadcast on NPR's "Morning Edition"), our podcast, and/or our animations. Together, these stories reach an audience of tens of millions. StoryCorps maintains a relentless focus on diversity, and seeks to highlight voices often underrepresented in mainstream media. While our stories honor and celebrate the diversity of humankind, they also remind us of the many values and experiences we share in common, building bridges of greater understanding.
Our work has been widely recognized with several George Foster Peabody Awards, a MacArthur Award for Creative and Effective Institutions, the 2015 TED Prize, and a 2016 Emmy award for our animation "Traffic Stop."
This work couldn't be accomplished without the unwavering commitment of the exceptional individuals who make up our organization. Our people are brilliant, hard-working, creative, and incredibly passionate about the vision we share: To touch the lives of every person in this country and to create a culture of listening in the United States.
Department: Interview Collection
Division: Programs
Location: Brooklyn, NY
Reports To: Associate Director, Mobile Tour
Status: Full Time, Regular, Non-Exempt