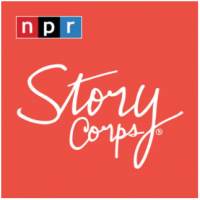 Website StoryCorps StoryCorps
Listen.Honor.Share
ABOUT THE ROLE
StoryCorps' Custom Services Department brings the magic of StoryCorps to partner organizations, through custom-designed, fee-for-service projects focused on recording,  producing stories, and engagement. The primary service we provide is recording and archiving high-quality, facilitated StoryCorps conversations and producing co-branded audio stories with accompanying visual assets to support our partners in sharing the voices and stories of their communities through compelling personal narrative. The department engages with approximately 25 mission-aligned organizations per year. Recent partners include the U.S. Olympic and Paralympic Museum, Innocence Project, Delta Air Lines, and more.
The Associate Director will play a critical role as part of a seven-person team, leading and implementing department operations, as we look towards scaling and a five-year growth plan. Reporting to Director, Strategic Engagement & Custom Services, the Associate Director will hone the effectiveness and efficiency of the Department, with a critical focus on operations and project management, to support the fulfillment of the department's $1.5 million revenue goal in 2022 with an ambitious plan for future growth.
A successful candidate will be an experienced leader with organizational savvy, excellent manager, a strategic partner, and a connector to other key teams throughout the organization, enabling creative excellence, delivering on business and financial goals, and establishing an environment of continuous capability growth and operational improvement.
WHAT YOU'LL DO
Management + Operations
Responsible for successfully meeting the department's earned revenue goal
Manage a team of four Account Managers to build the department's capacity to support an increasing roster of clients and projects, in support of the department's financial goals
Support Director in goal-keeping:Prepare monthly forecasting, tracking, and recap reports, financial and operational in nature, to ensure the department is on track to meet financial and operational goals
Supervise all administrative, operational, and HR-related tasks for the department including building a roster of freelance talent
Lead regular, sophisticated analyses of the Custom Services department's workflow, processes, and policies, and continuously improve upon them
Interface with internal stakeholders in Programs, Finance, Legal, Digital and other departments to assure that Custom Services engagements are supported
Utilize existing technology solutions, including Asana and Salesforce, to optimize department workflow
Project Management
Oversee department project management, collaboratively developing timelines, and ensuring projects stay on track, and resources are available to fulfill all partnership deliverables
Manage client relationships and execution efforts for a select portfolio of projects – especially those that include launching a new product
Work collaboratively with the department's Director and other team members to develop new products and create accompanying workflow processes
Ensure client adherence to contract terms
Liaise with internal team and external clients to develop and support StoryCorps' growing suite of digital products, including a mobile app and remote recording tool
Perform other duties to support Custom Services, as assigned
ABOUT YOU
You have 7+ years of experience in operations/project management, within a creative agency, business development department, or related field
You are an experienced manager and have motivated and led teams to deliver high levels of performance and achieve key outcomes of financial and operational nature
You have strong business acumen, an entrepreneurial spirit, are detail oriented yet versatile, analytical, and you excel in proactive creative problem-solving
You have worked in a client-facing role and are comfortable managing client expectations
You have exceptional communication skills, you have experience and you're comfortable with public speaking
You have experience scaling products and/or departments
You are tech savvy, and have excellent Excel skills as well as experience using Salesforce or a similar platform to record and analyze data, Asana, and/or other similar project management tools
You have strong team-building, conflict negotiation, and collaboration skills
You demonstrate cultural humility and thrive in a diverse working environment
You're a fan of StoryCorps and the organization's mission and values
ABOUT STORYCORPS
StoryCorps' mission is to preserve and share humanity's stories in order to build connections between people and create a more just and compassionate world. Since our founding in 2003, StoryCorps has provided half a million people of all backgrounds and beliefs with powerful opportunities to record interviews about their lives, and leave a legacy for future generations in our archive at the Library of Congress. We bring these interviews to life in stories produced for broadcast on public media (including our weekly Friday morning broadcast on NPR's "Morning Edition," our podcast, and/or our animations. Together, these stories reach an audience of tens of millions. StoryCorps maintains a relentless focus on diversity, and seeks to highlight voices often underrepresented in mainstream media. While our stories honor and celebrate the diversity of humankind, they also remind us of the many values and experiences we share in common, building bridges of greater understanding.
Our work has been widely recognized with several George Foster Peabody Awards, a MacArthur Award for Creative and Effective Institutions, the 2015 TED Prize, and a 2016 Emmy award for our animation "Traffic Stop."
This work couldn't be accomplished without the unwavering commitment of the exceptional individuals who make up our organization. Our people are brilliant, hard-working, creative, and incredibly passionate about the vision we share: To touch the lives of every person in this country and to create a culture of listening in the United States.
Department: Custom Services
Division: Finance & Administration
Location:  Brooklyn, NY
Reports To: Director, Strategic Engagement & Custom Services
Status: Full Time, Regular, Exempt