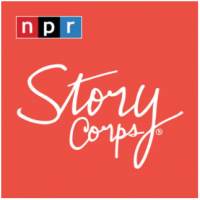 Website StoryCorps StoryCorps
Listen.Honor.Share
MARKETING & COMMUNICATIONS INTERNSHIP
StoryCorps' Marketing & Communications (M&C) Department is a fast-paced, creative, and highly collaborative team that creates messaging and promotes StoryCorps' mission, content, programs, products, and services to print, broadcast, and online media outlets.
THE INTERNSHIP
As the Marketing and Communications Intern, you will support the M&C team's efforts in Marketing, Audience Engagement, and Public Support across all our channels.
Throughout the course of the internship, you can expect to become familiar with a wide variety of systems including MailChimp, WordPress, ZenDesk, SalesForce, and others. You will have the opportunity to join departmental meetings and learn how marketing messaging and campaigns are developed from idea to production. You will also be involved in key efforts around data collection and analysis that are crucial to informing the M&C team's strategy.
This internship is an excellent opportunity to expand on research and analysis skills, to learn about writing copy and content creation, and to gain a comprehensive understanding of complex marketing campaigns.
All StoryCorps interns are paid $15 per hour, and are expected to work between 14 and 20 hours per week. The Fall 2022 StoryCorps Internship Session runs from September 19th – December 16th, 2022. The internship will be based out of our Ft. Greene offices, on a hybrid (remote + in-person) work schedule – 2 days in-person 3 days remote. Fully remote work may be considered in exceptional circumstances / with the approval of the Human Resources department, but only candidates located in the NYC area are eligible for the StoryCorps Internship program at this time.
WHAT YOU'LL DO
Assist with content creation and maintenance on digital platforms, including social media accounts, YouTube channel, and StoryCorps.org via WordPress
Produce and present reports on digital analytics and performance
Provide support with customer relationship management via ZenDesk
Perform research to support content distribution planning as needed
Conduct research and provide support for graphic designer
Provide other administrative assistance to the Marketing & Communications department, as needed
ABOUT YOU
You are interested in oral history and the compassion that is possible through listening to others share their personal stories.
You're currently enrolled as an undergraduate or graduate student in a degree-granting program.
You have a strong attention to detail; you're proactive and self-motivated.
You see the big picture; you're able to problem-solve and multi-task.
Working with diverse populations interests you and you are respectful of those that are different than you.
You are intellectually curious and looking for a comprehensive understanding of organizational communications.
You have excellent written and verbal communication skills.
You are familiar with best practices on social media platforms.
You have a commitment to StoryCorps' philosophy and mission.
PASSING THE TORCH: Read the experience of a previous Marketing and Communications Intern
"The M&C team is incredibly welcoming and supportive as you work on a number of projects that not only help the team, but align with your interests and goals as well. I got to work on copy for social media, updating blog posts, strategy for specific date pegs and celebrations like Women's History Month, and so much more. My only advice would be to keep lines of communication open. Don't be afraid to ask questions, ask for clarity, and pitch your ideas. You got this!"
– Quin B.
WHO SHOULD APPLY
The StoryCorps Internship Program is designed for current students, recent graduates, early-career or career-changing applicants who are excited to learn and contribute to the mission and goals of StoryCorps and gain valuable experience in a creative, fast-paced nonprofit organization — ideally, for school credit as part of their degree requirements.
Our mission is to preserve and share humanity's stories in order to build connections between people and create a more just and compassionate world. As part of that mission, StoryCorps actively works to ensure our programming is inclusive of people of all backgrounds and beliefs. We are committed to developing a staff that matches the diversity of the communities we serve, and we encourage internship applications from people of color and the LGBTQ community.
Please note that we do not currently accept applications from high school students.
COVID NOTICE:
All offers of employment requiring on-site/in-person work will be contingent on the candidate being Fully Vaccinated (at least two-weeks after last dose) prior to starting their new role. As of December 27, 2021 by order of the Commissioner of Health and Mental Hygiene all employees working in-office are required to provide proof of the COVID-19 Vaccination in the Workplace. Reasonable accommodations can be discussed with HR personnel for individuals who cannot be vaccinated due to medical or religious reasons. Proof of vaccination status is required at the time of extending the offer.
StoryCorps seeks to hire staff who reflect the diversity of the communities we serve. All positions at StoryCorps are filled without regard to race, color, religion, sex, national origin, age, sexual orientation, gender identity or expression, disability, HIV/AIDS status, veteran status or any other characteristic protected by law. All are encouraged to apply.