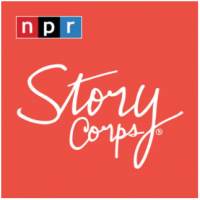 Website StoryCorps StoryCorps
Listen.Honor.Share
Job Title: Manager, Digital Engagement
Department: Marketing & Communications
Division: External Relations
Location: Brooklyn, NY
Reports To: Director, Marketing and Digital Engagement
Status: Regular, Full-Time, Exempt, Non-Union
Salary: $58,500-68,500
ABOUT STORYCORPS
StoryCorps' mission is to preserve and share humanity's stories in order to build connections between people and create a more just and compassionate world.
We do this to remind one another of our shared humanity, to strengthen and build the connections between people, to teach the value of listening, and to weave into the fabric of our culture, the understanding that everyone's story matters. At the same time, we are creating an invaluable archive of stories so future generations can understand life in our time.
StoryCorps believes that every voice matters and that every story counts. We record, share, and preserve stories from a diverse range  of American voices. Candidates with work experience in diverse communities are strongly encouraged to apply. Experience creating marketing programs that are representative of diverse voices, for diverse audiences, is strongly preferred.
POSITION OVERVIEW
StoryCorps' Marketing & Communications (M&C) Department is a fast-paced, creative, and highly collaborative team that creates messaging  and promotes StoryCorps' mission, content, programs, products, and services via digital and traditional channels. The objectives of the M&C Department are to tell the story of StoryCorps, to advance our  mission as an organization that champions empathy, compassion and  listening, to share our content with the world, to drive audience growth and engagement and to support the organization in achieving its contributed and earned revenue goals.
The Manager, Digital Engagement is a core member of the team driving the organization's vision to become a household name in America and to touch the lives of every living person in the country. The Manager will work to create meaningful exchanges with online audiences supporting the efforts of  the department to engage with the public via various digital channels to ensure that anyone who interacts with StoryCorps walks away with an impression that's consistent with our brand and organizational values:  every voice matters and listening is an act of love.
The Manager participates in strategy setting and implements digital engagement efforts designed to  bring  our mission and message to broader audiences. The Manager has a solid working understanding of digital communications and content marketing tools and techniques and is motivated to use social media for good and for driving engagement with stories that offer new perspectives and empathy for other people.
The Manager manages editorial planning, creative asset iteration, and sharing of StoryCorps content on digital platforms including our website and social media channels (Facebook, Twitter, Instagram, YouTube, etc); is responsible for growing our social media communities and engaging audiences to expand StoryCorps' reach; works with agency partners/consultants to manage the day-to-day implementation of digital advertising campaigns including display, search, and social; collaborates with consultants and other departments on email marketing campaigns that drive audience and donor engagement; and assists with all other duties related to digital and content marketing.The manager is also responsible for maintaining and reporting on key digital metrics and KPIs. To stay up-to-date on the performance and features of these platforms, the Manager maintains relationships with partnership reps from major technology companies including Facebook/Instagram and Google/YouTube, etc.  The Manager works closely with other members of the team to select and supervise interns.
ESSENTIAL DUTIES AND RESPONSIBILITIES
Manage all social media campaigns and day-to-day activities for StoryCorps' social media channels, including Facebook, Twitter, Instagram, and YouTube.
Develop and implement organizational policies and procedures with respect to social media and web properties.
Manage the editorial content calendar and execute specific email marketing campaigns.
Write, design, and create original written and multimedia online content  that is aligned with the editorial plan; ensure that videos, articles, and visuals are in line with institutional brand and messaging.
Lead collaborations with various departments at StoryCorps to generate creative content to promote our partnerships, including paid partnerships and sponsorships; work with the departments to determine messaging priorities and initiatives, and ensure their awareness of best practices for digital/social media content.
Manage relationships with freelance editors and writers who contribute to digital channels.
Manage relationships with external partnerships and client reps in support of our social media accounts, including Facebook/Instagram and Google/YouTube; maintain relationships with other digital marketing consultants and partners, as assigned.
Works with digital agency to support paid digital campaigns
Produce regular and one-off reporting on performance and share analysis on content performance and trends in engagement, including custom reporting for grant deliverables.
Participate in overseeing the maintenance of the organization's flagship website (storycorps.org) to ensure all information and editorial content — including archive materials — is up-to-date, clean, and error-free; lead collaborations with teams across the organization as needed.
Develop and apply StoryCorps' best practices for digital accessibility when publishing to the web; share expertise and provide training to staff, as assigned.
Participate in selecting, onboarding, and supervising Marketing & Communications interns, as well as other temporary and/or full-time staff hired to support the digital communications and/or analytics function, as assigned.
Stay up-to-date on the constantly evolving digital media and branded content landscapes.
Perform other tasks to support the Marketing & Communications  function, as assigned.
KNOWLEDGE, SKILLS, AND QUALIFICATIONS
Required:
Bachelor's Degree (or similar combination of relevant Education + Experience)
A minimum of 3-4 years of relevant professional experience with  responsibilities including social media management, digital engagement, marketing, and writing for the web
Demonstrated ability to write compelling, error-free copy on tight deadlines
Demonstrated understanding of graphics and design for websites, social media platforms, and printed materials
Demonstrated ability to compile and maintain nuanced reporting and analysis of digital properties
Impeccable attention to detail
Knowledge of and experience with digital advertising platforms, specifically in Facebook Ads Manager and Google Adwords
Excellent interpersonal and verbal communication skills
Ability to work under deadline, to organize information, and to handle multiple assigned tasks efficiently
Proficiency in HTML and experience with WordPress or a similar content management system
Ability to be flexible and adaptable in order to contribute to  problem-solving activities within a growing, changing organization
Commitment to diversity, equity, and inclusion throughout both internal and external communications
Cultural competence/humility and the ability to thrive in a diverse and inclusive work environment
Preferred:
Experience in photography and Photoshop (strongly preferred)
Experience in video and basic graphics editing (strongly preferred
Experience in MailChimp
Understanding of basic SEO and metadata best practices
Proficiency on a Mac platform
Spanish language fluency (orally and in writing)
COVID NOTICE:
All offers of employment requiring on-site/in-person work will be contingent on the candidate being Fully Vaccinated (at least two-weeks after last dose) prior to starting their new role. As of December 27, 2021 by order of the Commissioner of Health and Mental Hygiene all employees working in-office are required to provide proof of the COVID-19 Vaccination in the Workplace. Reasonable accommodations can be discussed with HR personnel for individuals who cannot be vaccinated due to medical or religious reasons. Proof of vaccination status is required at the time of extending the offer
StoryCorps seeks to hire staff who reflect the diversity of the communities we serve. All positions at StoryCorps are filled without regard to race, color, religion, sex, national origin, age, sexual orientation, gender identity or expression, disability, HIV/AIDS status, veteran status or any other characteristic protected by law. All are encouraged to apply.