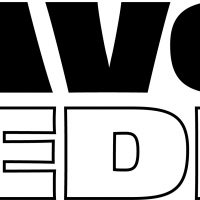 Website Bay Area Video Coalition
BAVC Media (Bay Area Video Coalition) is one of the leading community media organizations in the country. Celebrating our 45th year of operations, BAVC Media serves 7,500 freelancers, filmmakers, jobseekers, activists and artists each year, at home in the Bay Area and nationally. BAVC Media provides access to media making technology, training, services and resources to a diverse and engaged community of independent makers and producers, and nonprofit organizations. Here are some of our value statements to give you a sense of our commitments and priorities:
Radical Access – BAVC Media is rooted in media justice. Everyone should have access to tools and information to create new narratives for themselves and their communities. 
Collective Spirit – We believe in plurality – of voice, of identity, of perspective. BAVC Media is a coalition of passionate creatives, working artists, independent media makers, and everyday people, effecting change one story at a time. 
Empowered Creativity – Everyone should have the chance to be active producers and interpreters, rather than merely consumers of media. Whether in an online course or an artist development cohort, at BAVC Media you will have an immersive, communal learning experience that encourages you to question and create. 
For over 20 years, BAVC Media's Youth and Emerging Media Makers Programs (YEMM) have been local and national models in the field of media arts and education.
–
YEMM Programs equip young people ages 12-25 with the skills and experience they need to create media that matters to them and focuses on their social change goals. We prepare our participants to enter the digital media workforce by setting up pathways to finding sustainable employment in high-wage, high demand occupations, while developing a personal creative practice. Students gain marketable technical skills through hands-on, project-based coursework, taught by working professionals using industry-standard equipment.
We're proud of the emerging media makers and projects that we've supported through these programs thus far, and see exciting potential for expansion of our programming for young people in the future.
Please see our website for more information about our Youth and Emerging Media Maker Programs, including Reel Stories programs, which joined BAVC Media in 2021.
BAVC Media seeks qualified candidates for the open SF YEMM Program Manager position. This is a full-time, exempt position. By facilitating the growth of a diverse community of young people who are active, engaged community media makers, the SF YEMM Programs Manager contributes to BAVC Media's mission of empowering social change. This individual oversees and manages program instructors (generally between 2-5) to provide hands-on training of young media makers, and reports to the Director of YEMM Programs.
BAVC Media requires employees to provide proof of vaccination against COVID-19 or medical or religious exemption. Successful candidates for this position are also required to pass a Live Scan background check and TB test as a condition of employment. 
ESSENTIAL DUTIES AND RESPONSIBILITIES include the following:
Design and implement year-round filmmaking and media making programs for young people.
Assess and survey student needs, growth, and experiences. Build programs based on youth input and best practices in youth development and media arts education.
Create programming that honors and embraces diversity, equity, and inclusion, with an intersectional lens. Programming for BIPOC, queer/ LGBTQi/ trans, low-income, girls/ women/ nonbinary & gender fluid young people.
Support and develop programming in San Francisco for San Francisco youth through our contract with the SF Department of Children, Youth, and Families, and partnerships with SFUSD, and other SF based organizations.
Build community partnerships with local organizations, production studios, schools, filmmakers, and other artists.
Conduct outreach and community engagement activities in San Francisco.
Recruit guest speakers and mentors to work with our youth.
Collaborate on the curriculum development of all of our San Francisco programs.
Assist in the grant writing, fundraising process, and grant reporting process.
Deliver quarterly presentations to community partners, funders, & staff (in video, audio, or written form).
Collaborate with the marketing and communications team to create outreach strategies such as curating content for  social media platforms and scheduling e-communications through Mailchimp or other email marketing tools.
Moderate monthly panel discussions on industry topics including: media literacy, scriptwriting, directing, audio, animation, etc. For example, interview professionals in the industry on Instagram Live.
Manage data organization and registration systems
Oversee recruitment, selection, hiring, and training process of quality, mission driven candidates for all San Francisco programs  including summer intensives and camps.
QUALIFICATIONS, EDUCATION, and/or EXPERIENCE
Essential Skills & Capacities
BA or MA degree in youth development, media/arts education, or equivalent, and/or five plus years working with youth and media/ arts programming
Experience leading programs for BIPOC, girls/ young women, non-binary, LGBTQi, and youth from other diverse communities, preferred.
Strong demonstrated understanding of positive youth development and youth instruction pedagogy
Experience working with diverse youth and young people ages 12-25 and their families
Ability to fit into and continue to create a supportive, participative organizational culture (team-building, conflict management, humor, flexibility, energy and vision)
Excellent written and oral communication, organization, time management, and young people and parents/ guardian service skills
Experience managing a diverse team of peers
Professional knowledge and demonstrated commitment towards youth media
Experience facilitating meetings and instructing media production and instructors
Spanish-speaking or other second-language fluency is a plus
Experience creating content for the web: creating blogs and short video profiles
Occasional weekend and evening support for events and workshops
Weekend and evening flexibility for troubleshooting and problem resolution is a must
Technical Skills
Proficient Google docs, Microsoft Office and Mac/PC experience
Extensive Internet use, use of zoom, use of web and social media applications
Ideal Tech Skills but not required
Other Communication and Project management tools: Zoom, SLACK, Google hangouts, Basecamp, Airtable, Mailchimp, Salesforce, etc
Video production and post-production experience: use of a variety of camera formats (DSLR, Camcorder, etc) and experience producing a variety of formats, including non-fiction interview-driven, educational, scripted shorts, music video, live performance, social media micro. Working knowledge of Premiere and Adobe Creative Suite. Knowledge of After Effects is a plus. Familiar with compression workflows, and media storage and asset management
OTHER REQUIREMENTS
Selected applicant must demonstrate COVID vaccination, passing the Live Scan, and negative TB tests.
Some weekends and evenings required.
COMPENSATION
Salary is expected to be in the range of $60,000-65,000 annually on a full-time (35 hour per week) basis, commensurate with experience
BAVC offers full-time employees paid sick leave, vacation, and health benefits.
Candidates that seek to work on a 4-day week basis may be considered, especially if you are a professional artist
BAVC Media strongly encourages candidates from diverse and/or underrepresented communities and backgrounds to apply.
*SPECIAL ADA REQUIREMENTS
BAVC Media is in full compliance with the Americans with Disabilities Act (ADA) and does not discriminate with regard to applicants or employees with disabilities, and will make reasonable accommodations to any employee with a disability who requires accommodation to perform the essential functions of his or her job. For the purposes of ADA, the "Essential Duties and Responsibilities" are essential job functions. Significant work is performed in a typical interior community meeting space or classroom work environment. The ability to lift 50 pounds or more is not required by this position and a candidate's inability to do so will not affect their eligibility for the position. However, if the candidate is physically able to lift 50lb and is hired for the position they will be asked to do so as part of their job duties.
BAVC Media will consider for employment qualified applicants with criminal histories in a manner consistent with the requirements of the San Francisco Fair Chance Ordinance.