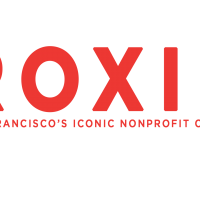 Website Roxie Theater
San Francisco's Iconic Nonprofit Cinema
The Roxie Theater seeks an experienced and effective Operations Director to lead the day-to-day management of Roxie Theater facilities and screenings and to support the overall nonprofit operations of the Roxie. The role fits into a small, dedicated staff where duties are shared, initiative is valued and culture is of prime importance. The Operations Director is a hands-on contributor to the Roxie Theater's mission in delivering high quality cinematic experiences to the community.
This person needs to have a keen attention to detail, problem solve creatively and efficiently, work collaboratively, and have the ability to manage multiple projects in a fast paced environment. Above all, this person should have a knowledge of independent/art film and have a passion for the Roxie Theater, its unique programming, and its eclectic audience.
Key​ ​Responsibilities:
Manage Day-to-Day Accounting & Systems. This includes but is not limited to: entering AP/AR, performing monthly reconciliations, processing payroll, maintaining insurances, and assisting in audit preparation.
Lead Roxie Rental Program. Book all rentals and execute them successfully from inquiry to event completion.
Lead Facilities Management. Assess facilities needs and activate plans for maintenance. This includes daily walkthroughs as well as long term planning.
Oversee Front of House Staff Management. With support of Theater Manager, execute all hiring, training and employee reviews for part-time staff.
Manage Cross-Departmental Communication. Lead communications between office staff and front of house staff to ensure information sharing and smooth operations.
Support Execution of Roxie Curated Programming. This includes but is not limited to: overseeing print traffic, approving weekly listings, scheduling tech checks and troubleshooting, and sending weekly box office reports.
Support Operational Planning & Execution. Work with Executive Director to create yearly budgets and strategic plans as well as analyze quarterly actuals and track strategic plan implementation.
Analyze Organizational Efficiency. Audit organizational systems across all programs and activate strategies for improvement and streamlining.
Required Skills:
2+ years event producing or operations experience, ideally for a nonprofit organization or film/media organization.
Bachelor's degree in film, business or other related field.
Experience with budgeting and Quickbooks or other financial software.
Experience with team leadership in a managerial role.
Exemplary organizational skills and attention to detail.
Ability to prioritize and multitask.
Ability to troubleshoot and creatively problem solve.
Desired Skills:
Comfortability with tech systems and facilities maintenance projects.
Experience creating contracts and invoices.
Knowledge and implementation of HR policies and best practices.
Ability to analyze systems and implement positive improvements.
Ability to work occasional weekend & weekday evening events.
Operations Director is a full time salaried, exempt role. Compensation: $52,000.
The Roxie is an equal opportunity employer. We celebrate diversity and are committed to creating an inclusive environment for all employees.
Please send a cover letter and resume to jobs@roxie.com by December 27th.