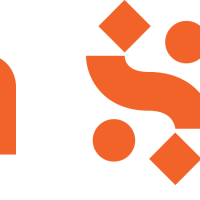 Website opensignalpdx Open Signal
Position Description
Open Signal staff are a diverse community of teachers, media artists, social activists and dynamic nonprofit professionals. We are looking for a visionary social justice leader to lead fundraising at Open Signal with racial equity at the forefront. A predominantly publicly funded organization, we began our fundraising program in 2017, which now raises about $500,000 per year, primarily through local grants.
This unusually dynamic role both oversees fundraising efforts and serves as part of the organization's six-person leadership team, which collectively shares decision-making and ultimate responsibility for the health of the organization. This position also co-leads Open Signal's board of directors. This is a unique opportunity to explore new models in organizational structure and philosophy.
The successful Development of Growth candidate will be passionate about navigating the inequitable power dynamics inherent to fundraising to find community-centric strategies that support our staff and program participants. This person will help us build a values-driven and joyful fundraising program, honoring growth potential in the areas of national grant funding and individual and corporate support. This position oversees a contract grants manager, and other development consultants as needed, with the opportunity to expand the department in proportion to the vision of growth for the organization's fundraising work.
Essential Functions
40% – Direct institutional grants strategy and relationship development
– Build grants strategy, including identify funding priorities and create an annual grants calendar, to raise $400,000 – $500,000 annually, with an assertive plan to increase grant funding from national institutions;
– Build transparent and collaborative relationships with funders and prospective funders
– Supervise contract grants manager to successfully submit a stream of grant proposals using clear, vivid and jargon-free language that will delight and excite readers;
– Communicate and collaborate with programs staff to identify fundable programs, design program evaluation systems, to collect program data and draft grant reports; to learn about projects and to obtain budgets and supporting documents
– Ensure open grant-funded programs are executed per the grant agreement and reports are submitted on time
– Interface with other departments to learn about projects
25% – Lead individual and corporate giving
– Develop individual giving strategy with an explicit focus on equity
– Lead day-to-day individual giving program, including leading grassroots fundraising campaigns, soliciting gifts from new and renewing donors, lead revenue-generation for membership program, including planning membership events, with the support of the membership team
– Lead donor and member events, with support of community media team
– Lead fundraising campaigns, with support of communications team
– Send physical and email acknowledgments donors
– Identify and meet with prospective lead donors
– Develop strategies for corporate giving
– Create sponsorship proposals as appropriate
15% – Serve as an engaged and committed member of Open Signal's leadership team
– Assume shared responsibility with other leadership team members for the overall health of the organization and its staff
– Attend weekly leadership team meetings to make key decisions by consensus on finances, staffing, policy and organizational planning
– Attend other standing meetings to gain insight from staff and ensure transparency of decision-making
– Co-design and facilitate meetings and retreats
– Collaboratively develop systems for staff communication and accountability
15% – Co-lead the board of directors
– Collaborate with Director of Strategy as a leadership team co-liaison to board of directors, attending monthly board committee meetings and co-developing board meeting agendas
– Create monthly fundraising reports for the board and provide verbal updates as needed at board meetings
– Lead board development committee
5% – Data Management
– Ensure consistent and accurate records, including organization of all grant documents, data entry into CRM system, distribution of donor acknowledgment letters and other communications to institutional funders and individual donors
– Collaborate with IT team to continually refine CRM system
Other Duties and Responsibilities
– Participate in Open Signal committees, meetings and trainings as needed
– Commitment to a minimum of 10 hours of equity training per year
– Other duties as assigned
Minimum Qualifications and Experience
– Requires at least five years of experience fundraising for nonprofit organizations
– Proven track record securing multi-year institutional grants.
– Experience envisioning and leading the development of new projects or programs, while working collaboratively with team members, to deliver results.
– Thorough understanding of regional funding landscape in the Pacific Northwest
– Willingness and enthusiasm to be bold with funders, challenging traditional funder/grantee power dynamics
– Experience participating in active anti-racist work in a nonprofit setting
– Exceptional writing skills
– Excellent interpersonal communication
– Experience practicing Community-Centric Fundraising Principles
Preferred Qualifications and Experience
– Experience leading successful grassroots fundraising campaigns
– Experience soliciting gifts from individual donors
– Existing relationships with local grantmakers and donors
– Understanding of national funding landscape
– Experience supervising staff and contractors
– Excellent oral communication skills and experience speaking in front of large groups of people
– Multilingual is a plus
TO APPLY:
– Please submit a resume and brief answers to three questions through Indeed by the priority deadline of August 7th
– No cover letter please
– Applications will be accepted on a rolling basis, but we will begin interviews the week of August 11.
Our Hiring Timeline
– Priority application deadline – August 7th at 11:59pm
– Applications reviewed – August 8th – 9th
– First round interviews – August 11th – 16th
– Second interviews – August 18th – 19th
– Anticipated offer – August 25th
– Anticipated start date – September 10th, 2022