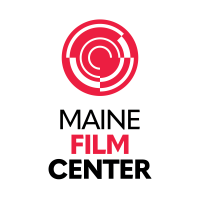 Website Maine Film Center
Head Projectionist/Technical Coordinator
Full-Time; Exempt Status
Reports to: Executive Director, Maine Film Center
The Head Projectionist/Technical Coordinator serves as a valuable member of the Waterville Creates (WC) team and is responsible for overseeing all technical aspects of the Maine Film Center's (MFC) three theaters and projection booth; all digital displays and signs throughout the Paul J. Schupf Art Center; and film presentations at the Waterville Opera House. In collaboration with other technical and administrative staff, the Head Projectionist/Technical Coordinator provides operational support for WC programming involving audiovisual media, including regular-run film screenings, exhibitions, special events, rentals, receptions and live presentations.
Essential Duties/Responsibilities
• Projects digital and 35mm films
• Oversees and maintains projection systems
• Liaises with distributors for content delivery and return
• Tracks print intake and outflow, ingests media, creates DCPs, organizes assets for film screenings, builds digital cinema playlists
• Receives, catalogs, and ships all digital and analog film prints
• Maintains projectors and associated equipment, projection booths, and inventory at all venues
• Coordinates with vendors for parts, maintenance, inventory, and upgrades at all venues
• Creates manuals and checklists for operating procedures at all venues
• Trains and supervises staff on projection
• Provides technical support for venue rentals
• Hosts and/or supports Q+As both in-person and virtually
• Complies with licensing requirements and health and safety regulations
• Performs all other duties as assigned
Knowledge/Skills/Experience Requirements
• At least 3 years' experience with digital (Christie and/or NEC cinema equipment and Dolby IMS a plus) and 35mm projection systems and servers
• Knowledge of contemporary, independent, and classic cinema
• Strong communication skills
• Comfortable with technology and able to learn new software
• Exceptional management and organizational skills
• PC and Mac proficient
• Certified Technology Specialist or similar certification a plus
Physical Demands/Conditions/Requirements
Work is performed in a general office environment. Light lifting (up to 50 pounds) and occasional heavy lifting (up to 100 pounds) required. Full range of physical mobility including walking, sitting, standing, stooping, carrying, reaching and manual dexterity is required.
Employee is required to be fully vaccinated against COVID-19.
Waterville Creates (WC) seeks qualified applicants from diverse backgrounds and lived experiences to apply for the opportunity to join our team. WC is committed to building a more equitable work environment that includes a wide array of voices. We believe a diverse workforce strengthens our organization by increasing representation, expanding access, and building a strong creative coalition for the work we undertake. Waterville Creates is proud to be an Equal Opportunity Employer.
Salary: $50-55,000, commensurate with experience.
Benefits: Waterville Creates offers a comprehensive employer-paid benefits package that includes health, dental, and disability insurance, a simple IRA match, and paid PTO.
To Apply: Send cover letter, resume, and three references. Include "Head Projectionist/Technical Coordinator" in the subject line.