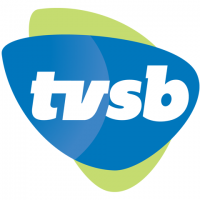 Website tvsantabarbara TV Santa Barbara
Advancing Community through Media
TV Santa Barbara is seeking an Executive Director to lead a dynamic community media center in Santa Barbara, California.  TV Santa Barbara began operations as a nonprofit in 2003, carrying on a long tradition of public access in the community.
TV Santa Barbara believes that access plus expression equals power and creates powerful media that advances community.  People being able to have a voice allows people to have the power to shape their community.  We believe in supporting expression across a variety of perspectives, viewpoints and beliefs, including those from underrepresented segments of the population.  People need to have access to a variety of ideas to be informed and open-minded.  Community expression on TVSB promotes the idea of an inclusive democracy through media.
We provide everyone in our community with access to media production technology for the creation, sharing, and consumption of knowledge and ideas.  TV Santa Barbara provides the means for diverse individuals to tell their stories, hear each other's stories, and create new stories together so what sets us apart may bring us together as one community.
TV Santa Barbara is all about community.  We help those who help others by offering nonprofit organizations the tools to reach out, create awareness, and gain supporters for their work.
TV Santa Barbara is the place where expression and the tools for execution meet.  We believe that creativity is vital to the soul of the community and every individual.  We foster a safe environment for the development and expression of ideas.  We provide training programs for all ages to learn how to use media to express their ideas.
TV Santa Barbara's mission is to empower people to make media that matters.  We do this by providing community members with the knowledge, resources, and tools to create and distribute their own original programming content.
Santa Barbara is located along the coastline between the Santa Ynez Mountains and the Pacific Ocean.  With a temperate Mediterranean climate, Santa Barbara has been promoted as the "American Riviera".  A popular tourist destination, Santa Barbara is surrounded by beaches, wineries, recreational activities, museums, and cultural activities.
Summary Description:  Under the direction of the Board of Directors, the Executive Director serves as the chief executive of TV Santa Barbara (TVSB).  Key duties of the Executive Director include:
Expanding the vision for TVSB through development of future-focused services and technology that responds to the changing needs of the Santa Barbara community.
Represent TVSB externally, communicating the organization's vision to community leaders, funders, and elected officials.
Implement and expand programs and services to meet the needs of Santa Barbara residents and nonprofit organizations.
Inspire the participation of community volunteers and organizations in TVSB activities.
Develop community relationships to foster support for TVSB program activities.
TVSB seeks a proven leader who is dedicated to providing access and resources to Santa Barbara communities that are underserved and underrepresented in traditional media.  We seek a flexible person with sound judgement in decision making, who is also a big-picture thinker to drive a compelling vision for TVSB in the future.
A leader with strong communication skills, this person must have a proven track record of collaborating with key stakeholders to ensure that goals are achieved.  Career experience in a senior leadership position in an organization with a similar mission is a plus, but is not required.
Essential Duties and Responsibilities:
Responsible for all TVSB activities, including operations, procedures, preparation of annual budgets and financial reports, acquisition and maintenance of equipment and physical plant.
Identify, hire, and supervise staff personnel positions as needed.
Secure funding sources, oversee preparation of grant applications, and initiation of fund-raising campaigns.
Monitor ongoing expenditures and receipts.
Formulate and implement TVSB's outreach, marketing and public information campaigns in line with the strategic brand identity to promote programming and other TVSB activities.
Serve as spokesperson for TVSB with governmental units, foundations, and the public.
Maintain close working relationship with elected officials, nonprofit organizations, schools, libraries, civic organizations, and local businesses.
Anticipated Employment Starting Date: November 2017
The starting salary will be appropriate for a community media center of this size in this location, based upon the applicant's qualifications and experience.  Salary range of $75,000 – $90,000/year.  A benefits package is also included.
Applicants must submit:
(1) a detailed letter of introduction (describing the degree to which their experience, knowledge and skills match the identified duties and responsibilities, minimum employment standards and requirements, and desirable qualifications of this position);
(2) a current resume; and
(3) a statement regarding the applicant's salary and benefits requirements.
Submit the application materials described above as PDF format attachments to an email message – to The Search Committee, edsearch@tvsb.tv with the position title and your name in the subject line.
Applications must be received no later than 5:00 pm (PDT) on Friday, August 25, 2017.
Full position description is available online