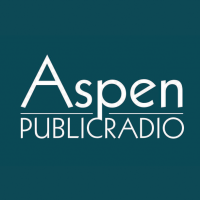 Website aspenpubradio Aspen Public Radio
Celebrate Our Differences, Celebrate Our Community.
Aspen Public Radio
Chief Operating Officer
Aspen, CO
Aspen Public Radio (APR) seeks an experienced leader to be their next Chief Operating Officer. The ideal candidate will have a strong background in management and exceptional familiarity with media operations.
Position Summary
The COO directs, administers, and coordinates internal operational activities of APR in accordance with policies, goals, and objectives established by the Executive Director/President. Leads and directs the following functions and/or units: finances, membership, engineering, information systems, and human resources. Leads and assists in development and production of national level radio and digital content. Assists the ED/President in the development of organization policies and goals. Shares responsibility with the ED/President in the areas of major giving, board relations, and strategic planning and execution.
For more detail, please visit the job posting at liv.jobs/APR.
Ideal Experience
Bachelor's degree in business or non-profit administration required. An MBA or MPA would be desirable.
5 years successful and increasing administrative, management, strategic planning, and business development experience. Senior management experience.
General management experience, preferably in the broadcasting, Internet, telecommunications or other media service industry.
Successful experience in fundraising in support of the mission and activities of public service media.
Demonstrated experience in production of compelling radio, digital, and/or other content with the highest journalistic integrity.
Demonstrated experience in planning, implementing and independently managing multiple projects.
Track record of meeting financial goals and key business objectives.
Management experience must demonstrate an ability to recruit, develop and coach staff to function with high standards.
Required Skills, Knowledge and Abilities
Demonstrated commitment to mission-driven organizations and audience-focused values.
Strong strategic instincts coupled with a disciplined management style, an accessible personality, and the ability to tactfully lead change.
Outstanding communications and listening skills.
High energy and enthusiasm.
A positive personality and passion for the business, a good sense of humor, and the ability to build and inspire teams.
A high level of intelligence is essential to learn the business quickly and be an effective confidante to the President.
Demonstrated successful management of public radio stations, national program production, and Internet services.
Demonstrated understanding of broadcasting (radio and TV, commercial and public), interactive media (including mobile, digital and social platforms), publishing, direct marketing and other electronic information and emerging communication technologies.
A vision for using media for effective communications, audience development, public service and revenue growth.
Demonstrated commitment to and vision for valuable public service through effective management of public media platforms, programs and services.
Understanding of public service and business opportunities for emerging distribution platforms.
Strong self-awareness, professional initiative, bearing and confidence.
Strong oral presentation and writing skills.
HOW TO APPLY
APR is being assisted in this search by Livingston Associates.  Inquiries are welcome with Livingston Associates. For consideration, please visit the job posting and apply online at https://livingstonassociates.net/openings.html#APR.
Apply by August 6, 2017.
APR is an Equal Employment Opportunity employer. Competitive salary, benefits include health/dental insurance, 403(b) matching, and music festival passes.
Aspen Public Radio, broadcasting on KAJX, Aspen and KCJX, Carbondale, is a public radio station located in Aspen, Colorado. It serves communities in the Roaring Fork, Crystal, Colorado, Frying Pan and Eagle River valleys. The station is located in the Red Brick Center for the Arts. The station is run by Roaring Fork Public Radio, Inc., a 501(c)(3) corporation whose board of directors are elected by the station's members.
To learn more about APR, visit: http://aspenpublicradio.org/
Search Assistance by:
Livingston Associates – http://www.livingstonassociates.net/
Inquiries are welcome with Livingston Associates