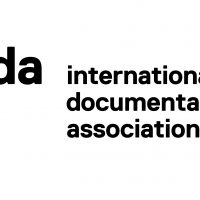 Website International Documentary Association
About The International Documentary Association (IDA):
The International Documentary Association (IDA) is dedicated to building and serving the needs of a thriving documentary culture. Through its programs, the IDA provides resources, creates community, and defends the rights and freedoms of documentary artists, activists and journalists.
Founded in 1982, the IDA is a nonprofit 501(c)(3) organization whose mission is to ensure that nonfiction filmmakers have access to the services and legal protections they need to successfully practice their art. Journalists, students, educators and documentary film enthusiasts also rely on the IDA's programs and services to enhance their understanding of the art form and the subjects that are illuminated in the films.
POSITION TITLE:  Office Manager/Membership Services
POSITION TYPE:  Nonexempt
POSITION EMPLOYMENT STATUS:  Full Time
POSITION REPORTS TO:  Controller and Director of Development & External Affairs
POSITION PURPOSE:  The Office Manager/Membership Services position at International Documentary Association (IDA) has a dual role.  The Office Manager role is responsible for overall front office activities, including the reception area, incoming/outgoing mail, purchasing requests, internal office moves, directing visitors, arranging and providing arrangements for office meetings, travel arrangements, general operations, and facilities management.  The Office Manager also develops and maintains productive and efficient administrative functionality for the entire office and plays a primary role in developing solutions to administrative challenges.  The Membership Services part of this position will play an integral role in the organization's Membership program and act as direct support and point of contact to Members and Member questions.  On average, this individual will have 24-28 hours a week of Office Manager duties reporting directly to the Controller and 12-16 hours a week of Membership Services duties reporting directly to the Director of Development & External Affairs.  The time split between Office Management and Membership Services responsibilities may vary from week to week based on institutional priorities.
Responsibilities/Duties/Functions/Tasks:
Administrative
·         Manage and direct incoming calls, respond to questions from the general public about IDA and our programs, greet guests, announce visitors as well as receive and distribute deliveries.
·         Assist with the weekly Check Run including preparing and mailing checks to Vendors.
·         Manage the reception area to ensure effective telephone and mail communications both internally and externally to maintain professional image.
·         Identify, select, and manage relationships with vendors.
·         Manage phone and voicemail systems and arrange for required maintenance.
·         Update and distribute IDA Staff Directory contact list and maintain internal organizational calendar, IDA letterhead, and office forms.
·         Maintain office and operating supplies inventory by checking stock to determine inventory level; anticipating needed supplies; placing and expediting orders for supplies; verifying receipt of supplies.
·         Prepare Revenue Allocation Form (Check/Credit Card Log) and make bank deposits through remote capture machine.
·         Participate as needed in other department projects.
·         Coordinate meetings and events including Board of Directors and Committee meetings as well as bi-weekly Staff and Senior Staff meeting room set-up.
·         Liaise with Executive Director and Board of Directors to set Board meetings as well as prepare, proofread, and copy and collate the Board packets.
·         Responsible for distribution of reports, meeting reminders, and ordering food for Board, Committee, and Staff meetings.
·         Assist the Executive Director and Controller as needed on various tasks.
·         Liaise with outside IT firm to make sure Computers are maintained.
·         Maintain Office Manager/Membership Services procedure manual.
·         Responsible for managing/setting up Employee email accounts and acts as Administrator to the Gmail business account.
Facilities
·         Ensures operation of equipment by completing preventive maintenance requirements; calling for repairs; maintaining equipment inventories; evaluating new equipment and techniques.
·         Coordinate office equipment purchases and maintenance including copier, fax machine, printers, postage machine, and etc.
·         Serve as point person to landlord and handles all facilities issues and announcements.
·         In combination with cleaning service, responsible for light housekeeping of kitchen and office common areas.
·         Responsible for the facilities day-to-day operations (such as distributing building access keys, parking passes, and etc.)
Human Resources
·         Format and post all job announcements and coordinate interviews.
·         Participate in New Hire orientation and onboarding.
·         Maintains and updates New Hire welcome materials.
Magazine
·         Handle and process Documentary Magazine subscriptions for institutions and schools.
·         Maintain Magazine inventory including receiving and storing.
·         Manage the missing/damaged/RTS Magazine issue notices.
·         Generate Membership and Subscriber mailing labels for the Magazine printer.
Membership/Development
·         Independently oversee the Membership renewal process.
·         Track Membership statistics.
·         Serve as the Membership "concierge".
·         Work with the Director of Development & External Affairs to encourage Membership upgrades by coordinating targeted renewals with select Board members.
·         Help implement Membership acquisition strategies.
·         Respond to Membership inquiries.
·         Process online Membership transactions.
·         Coordinate weekly mailing of Membership letters and cards.
·         Assist with maintaining the Donor database (currently Salesforce) with data entry of Membership payments, donations, and fee-for-service revenue.
·         Ensure that all Membership benefits are delivered in a timely manner.
·         Serves as the primary administrator of the Membership program.
·         Acts as the primary liaison to the institution for all IDA Members.
·         Collaborate with Development team on various projects and tasks as needed.
Other Duties:
·         Please note this job description is not designed to cover or contain a comprehensive listing of activities, duties or responsibilities that are required of the employee for this job. Duties, responsibilities, and activities may change at any time with or without notice.
Qualifications:
·         Excellent listening skills.
·         Detail oriented and extremely organized.
·         Must have the wherewithal to ask questions for clarity and be adaptable.
·         Performs well in a team environment.
·         An interest in documentary film is preferred.
·         1 – 3 years of directly relevant experience.
·         Associate or Bachelor degree is preferred.
·         Experience working in a Nonprofit work environment is preferred.
·         Excellent written and oral communication skills including public speaking.
·         Computer literate and proficient in all Microsoft Office Suite programs, Google Apps, and donor database management (Salesforce).
·         Ability to employ critical thinking, good judgment, and maintain confidentiality of information.
·         Proven ability to manage time and prioritize tasks to meet goals and deadlines effectively.
·         Demonstrated ability to work independently and as a collaborative team member.
·         Commitment to personal and professional development.
·         Ability to work under pressure and meet deadlines.
·         Able to lift up to 25 lbs. and be on your feet for several hours at a time.
·         Experience working effectively in a fast paced environment requiring initiative, reliability and resourcefulness.
·         Excellent anticipatory skills with ability to think and plan ahead.
·         Sense of humor.
Compensation:  $19-$22/hour
Benefits:  401(k), 100% Employer paid Health, Dental, Vision, Life Insurance, and Long Term Disability.  Ten (10) days of vacation, six (6) sick days, ten (10) paid holidays, five (5) paid days for winter break.
How to Apply:  Submit your resume, including cover letter detailing your qualifications, experience, and interest in Adobe PDF format to jobs@documentary.org by June 30, 2017.
IDA is an equal opportunity employer and will not discriminate against any employee or applicant on the basis of race, color, national or ethnic origin, religion, age, gender, handicap, pregnancy, sexual orientation, or veteran status.