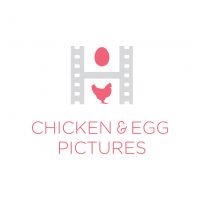 Website chickeneggpics Chicken & Egg Pictures
Chicken & Egg Pictures is seeking a Development & Operations Assistant to provide administrative support for its fundraising, communications, and operations activities.
The ideal candidate thrives on making sure things run smoothly. You have a stellar talent for project management and consider organizational skills to be among your strongest aptitudes. You shine at ensuring tha­­­­­­­­­­­t every meeting and event runs seamlessly, every correspondence is timely and tailored, and that databases and to-do lists are always up-to-date. You enjoy working behind the scenes and supporting your colleagues, knowing that your meticulous attention to detail and foresight help ensure that the organization shines externally. You are resourceful, eager to learn, and possess a positive and energetic approach to your work.
Come join a creative team that is truly passionate about advancing our mission of supporting women nonfiction filmmakers globally. As part of a small and collaborative team, you will have a chance to share your ideas, grow professionally, and work with all team members to learn multiple aspects of nonprofit arts management.
Who We Are
Chicken & Egg Pictures is a 501(c)(3) nonprofit organization that supports women nonfiction filmmakers whose artful and innovative storytelling catalyzes social change. We envision a world in which women nonfiction filmmakers, representing a range of diverse experiences and backgrounds, are fully supported to realize their artistic goals and visions, build sustainable careers, and achieve parity in all areas of the film industry.
Since 2005, we have supported over 260 filmmakers, providing over $5.4 million in grants and thousands of hours of mentorship and creative support. We are known for our ability to spot exciting new talent and compelling projects with great potential. We elevate and amplify voices that make universal themes accessible, personal, and resonant. Additional information on our programs may be found on our website.
What You'll Do
You will be responsible for providing comprehensive administrative support primarily for fundraising, but will also include supporting communications and operations. You will work closely with the External Relations Manager and Executive Director to conceive, organize, and implement a range of fundraising and outreach activities for a diverse and growing portfolio of individual, institutional, and corporate funders. You will report to the External Relations Manager. Some of your responsibilities are to:
·       Manage regular development team meetings and maintain the development calendar, deadlines, and to-do lists;
·       Assist with prospect research and the preparation of donor packets and presentations;
·       Assist in the organization and implementation of donor cultivation and stewardship events, board meetings, and documentary film industry events;
·       Assist with donor correspondence, and grant proposal/report writing and editing;
·       Organize and maintain all donor documents, prepare agreements, and process incoming contributions and grants;
·       Assist the creation of communications content and materials, including: website and social media updates; newsletters; and projects such as annual reports and promotional reels;
·       Research information about Chicken & Egg Pictures-supported films and filmmakers for communications and fundraising materials;
·       Manage the general inquiries email inbox;
·       Oversee regular staff meetings and internal communications, including maintaining team priorities list and meeting action points;
·       Organize and maintain key organizational databases, including Salesforce;
·       Prepare expense reports and reimbursement requests;
·       Arrange team travel and support team attendance at festivals, conferences, and other events, as needed;
·       Support other projects and manage other tasks, as assigned.
Who You Are
To be successful in this position, you will excel in three areas:
1.     Project management ability: You are adept at simultaneously managing multiple projects and get excited about organizing. This is, in part, thanks to your meticulous attention to detail, follow-through, anticipation of obstacles, and prioritization skills. You are tech savvy and can quickly learn new tools and platforms. You have excellent judgement, resourcefulness, and problem-solving skills.
2.     Communication and interpersonal skills: You consider relationship-building with a diverse range of people to be one of your strongest talents. Among the traits that make you a valuable team member are your sense of humor, initiative, and flexibility. With a keen editor's eye for grammar and composition, your written materials are concise, compelling, and tailored for each audience.
3.     Work Ethic and Style: You bring your strong work ethic and ambitious "can-do" attitude to every project. You also enjoy working behind-the-scenes, making sure that your organization shines externally. A life-long learner, you are curious and value a diversity of thought, background, and perspective.
The ideal candidate has a Bachelor's degree and at least two years of experience working for a nonprofit organization, ideally in a related field.
The Development & Operations Assistant is willing to travel occasionally and is able to attend organizational activities on evenings and weekends.
A passion for advancing the mission of Chicken & Egg Pictures is a must!
What Else You Should Know
Start date: September 2017
Deadline: Applications will be processed on a rolling basis until the position is filled. Early submissions of applications are recommended. First-round interviews will take place in late July and early August.
Compensation: Compensation is competitive and we offer an exceptional benefits package.
Physical Demands: No unusual physical requirements. Nearly all work is performed in a comfortable indoor facility. The job requires the ability to see information in print and electronically.
Work Environment: Chicken & Egg Pictures' main office is located in Brooklyn, NY and is shared with other film industry companies in a bright, open plan office. A satellite office is located in San Francisco, CA. Occasional travel may be required, with advance notice.
Equal Employment Opportunity: Chicken & Egg Pictures is an at-will and equal opportunity employer. We strongly encourage and seek applications from women, people of color, and bilingual and multicultural individuals, as well as members of the LGBTQ community. Applicants shall not be discriminated against because of race, religion, sex, national origin, ethnicity, age, disability, political affiliation, sexual orientation, gender identity, color, marital status or medical condition, including acquired immune deficiency syndrome (AIDS) and AIDS-related conditions.
Applicants with Disabilities: Reasonable accommodation will be made so that qualified disabled applicants may participate in the application process.
How to Apply
Send your cover letter, resume, a list of three references, and salary requirements to jobs@chickeneggpics.org. Include "Development & Operations Assistant – [your name]" in the subject line. Kindly include where you learned about this position opening. Please, no phone calls. We will only respond to shortlisted candidates.