Call for Applications
Anywhere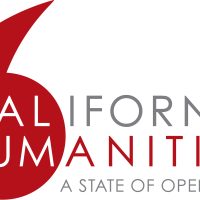 Website Cal_Humanities California Humanities
California Documentary Project Grants–Deadline November 1, 2021
California Humanities invites applications for the 2021 California Documentary Project (CDP) grant program for film, audio, and interactive media projects that explore California in all its complexity. Productions of any documentary style and length are eligible—shorts, features, podcasts, web series, VR, (and more).
Funding is available in two categories:
– Research and Development Grants up to $10,000
– Production Grants up to $50,000
We seek documentary projects that bring new and previously unheard perspectives to light; reflect a broad cross-section of Californians' stories; and help reveal the breadth and range of California's cultures, peoples, and histories. Projects should use the humanities to provide context, depth, and perspective and plan to engage broad audiences through multiple means, including but not limited to broadcasts and online distribution, community screenings and discussions, and in classrooms, libraries, cultural centers, film festivals, and more. California residency is not required to apply.
For grant guidelines, application instructions, and a list of previously awarded projects please visit the California Documentary Project grants page.
Join us for a free online informational workshop on how to apply to the CDP grant program on September 15, 2021, 10-11:30 am PT. Please review the grant guidelines and FAQ in advance and bring your questions with you! Register here to attend.
Contact cdp@calhum.org for more info.