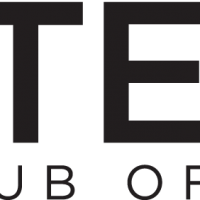 Website Baxter St at The Camera Club of New York
About Baxter St at The Camera Club of New York
Founded in 1884, Baxter St at the Camera Club of New York (Baxter St at CCNY) is one of New York's oldest artist-run nonprofit spaces fostering the development of emerging lens-based artists at critical moments of their careers. Through dynamic programming and access to workspace, Baxter St at CCNY has long been a catalyst for innovative creation within the artistic mediums of photography and video practices. With programs ranging from exhibitions to residencies and artist conversation series, our core mission is to support and activate a vibrant community deeply engaged in the art of lens-based contemporary practices. Baxter St has two ground floor locations on Baxter Street in Chinatown. The first located at 126 Baxter St was opened in November of 2014 and is the primary gallery and workspace location for the organization. The secondary location is 128 Baxter St and houses a project space.
The Opportunity:
Baxter St at the Camera Club of New York (Baxter St at CCNY), a non-profit art organization, seeks a highly organized Program Coordinator. The Coordinator will provide general support of the organization's robust programming in a creative, fast-paced work environment. Baxter St at CCNY's mission-driven programming  includes: Exhibitions, Residencies, the Next Step Award in partnership with Aperture,  Guest Curatorial Program, and Conversation Series.
The ideal candidate is experienced in handling a range of executive support-related tasks and is able to work both independently and in a team. The candidate will assist the Program Manager and Director in managing and administering the above programs, as well as the day-to-day operations of running a dynamic arts non-profit.
Specific responsibilities include:
Oversee and help prepare for all programming, including exhibitions, conversations series, residencies, and open calls
Assists with special events (Annual Auction and Gala)
Assists with the management of the internship team. Tasks include scheduling and helping oversee intern duties
Gallery assistant duties, including maintaining the gallery space, acting as liaison for the Baxter St Gallery, answering phone calls, greeting visitors, etc
General office assistance including back-up receptionist duties, processing mail, and facilitating all correspondence, including responding to email and phone calls
Assist with communication marketing, email blasts, and website updates
Front of house duties at openings and events as needed; includes some evenings and weekends
Processes donations, including acknowledgments
Maintains donor information in database
Manages reception and cultivation event invitations, guest lists, vendor contracts, and RSVPs
Maintains paper and electronic files and assists with assembling materials
Maintains the Membership base (correspondence with Members and tracking membership, scheduling scanner usage)
Minimum Requirements:
Bachelor's Degree is required and 2+ years of office experience. Interest—and ideally strong experience—in nonprofit programming and the arts. Excellent communication skills, strong organizational abilities, attention to detail, and skill at multitasking. Ability to work with many people of diverse backgrounds, and maintain calm in a fast-paced work environment..  A plus is a sense of humor. Proficiency in MS word, Excel, basic graphic design and photo editing skills, and database usage. Must be available to work Saturdays, and occasionally evenings.
Application:
Send application materials, including cover letter, CV, and 2 references to jobs@baxterst.org.