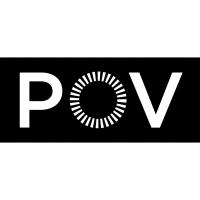 Website American Documentary, Inc
Hourly or Salary: Salary
Exempt or Nonexempt: Exempt
Compensation: Commensurate with experience
American Documentary, Inc. (AMDOC) is a thirty-year old 501(c)(3) non-profit media arts organization dedicated to supporting bold documentary, and documentarians, for the public good. AMDOC's award-winning two core series, PBS' POV and World Channel's America Reframed have brought powerful documentary storytelling into Americans' lives across the country and sparked public dialogue on issues of national importance. Learn more about our mission: www.amdoc.org.
Position
The POV Media Coordinator will join our Programming & Production team to create, edit, and manage media assets for POV films and initiatives. The successful candidate will be a hands-on self-starter and participative manager with the ability to prioritize and be attentive to detail in a fast-paced, dynamic environment. This is a good opportunity for an editor looking to take on more responsibility, balancing the creation of ongoing departmental deliverables with creative new projects.
Responsibilities
Organize & manage all media assets for POV films, including but not limited to:
Packaging trailers for POV films; Cutting and packaging press and promotional clips; cutting and packaging lesson plan clips.
Manage media uploads to PBS and POV's various video platforms, including but not limited to Vimeo & Youtube, and PBS platforms.
Assist in editing filmmaker interview videos for social media
Assist in video editing tasks for special events, community engagement events, and other POV activities.
Preparing films and supplementary content for streaming, including caption files.
Other editing and media related tasks as required, including but not limited to compressing film files for various formats and duplication of assets as needed.
Interface with PBS around production-related and administrative deliverables.
Qualifications
•At least three (3) years of demonstrable experience in Media post production, including management of workflows, editing, and post production;
•BS/BA in Film, TV/Film Production, Journalism, Liberal Arts, or equivalent experience
•Strong written and verbal communication skills;
•Exceptional organization, problem analysis, and management skills;
•Strong work ethic, positive attitude and ability to work in a fast paced, fluid and high pressure environment;
•Knowledge of documentary film & video native to social media, video editing softwares, and commitment to independent media.
•Proficiency in Avid, Premiere, Final Cut Pro, After Effects will be favored.
Video/editing sample required.
To Apply: Please submit your cover letter, with salary requirements, and resume to posting@pov.org. Please indicate "POV Media Coordinator" in the subject line. Incomplete applications will not be accepted. No phone calls, please. We regret that due to the large number of applications we receive, we can only respond personally to the applicants who best meet our needs for this position.
American Documentary, Inc. is an equal opportunity employer.